Live chat Customer Action panel - Share Product Details
Objective
How to share product details in the Customer Action panel
Applies To
Jumper

Live chat

Customer Action panel
Procedure
Click on Share Product Details to share products and their details with the customer. (One product at a time)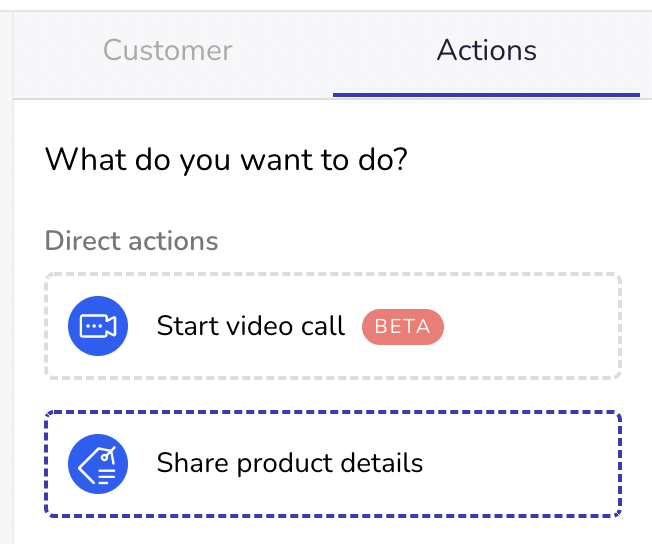 1. Once clicked, the Share Product Details tab will showcase all products including Sets that are toggled on for "Visible on Store" in the Product Section.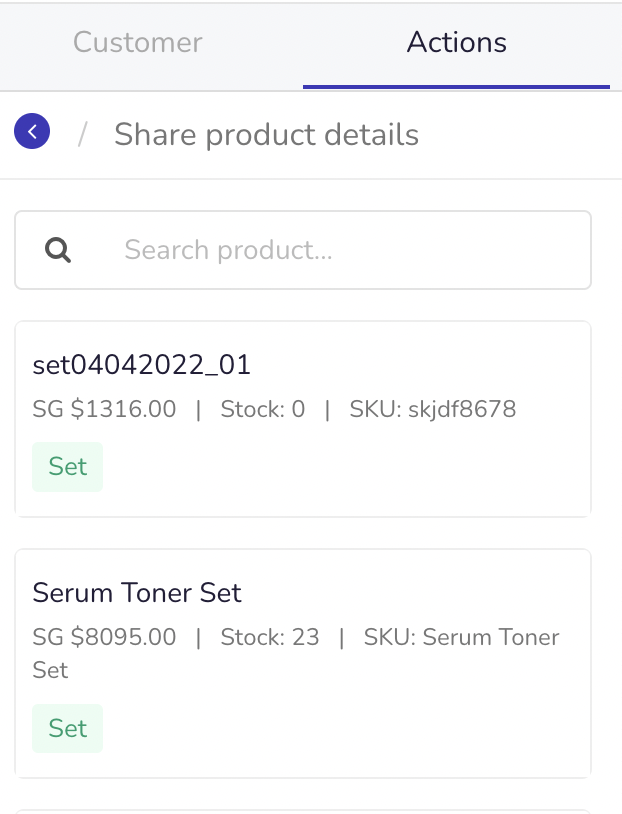 3. You can search for the products using the search bar. Search either using the product name or the SKU code or the product hashtag.
4. Once you click on your shortlisted product, the product details will show up including the product images, the Name & Price, and the Short Description. These details are fetched in real time from the Jumper product section.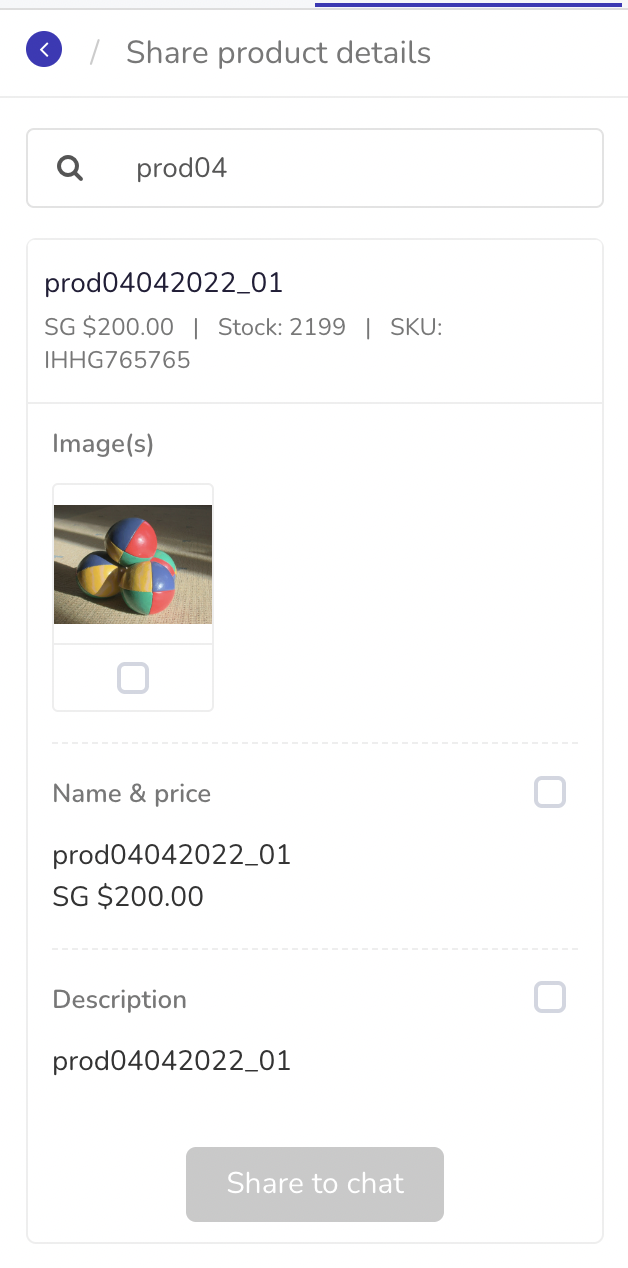 5. Choose 1 or multiple details by clicking on the relevant checkboxes and click the "Share to Chat" button.
Note: If your product/set is not showing here, it may be because it is out of stock or the "visible on store" toggle is turned off.