How to change the API Key for a WhatsApp Business Number
Objective
Every WhatsApp business phone number must be linked to a Vonage API key. When activating your phone number, either by self-service or by the Vonage team, you will confirm an API key for the number to be linked to. Once the number is live, you may wish to change this API key.
Applies To
Important information regarding API key change:
The new API key must be under the same Vonage account; i.e. have the same Master API key
Once the API key has been updated, the phone number will become

unlinked

to its application. To link the application again:

Go to your

Vonage Dashboard

Under the "Applications" tab, click on your chosen application
On the tab "Link social channels", go to your WhatsApp number and click in the "Link" button.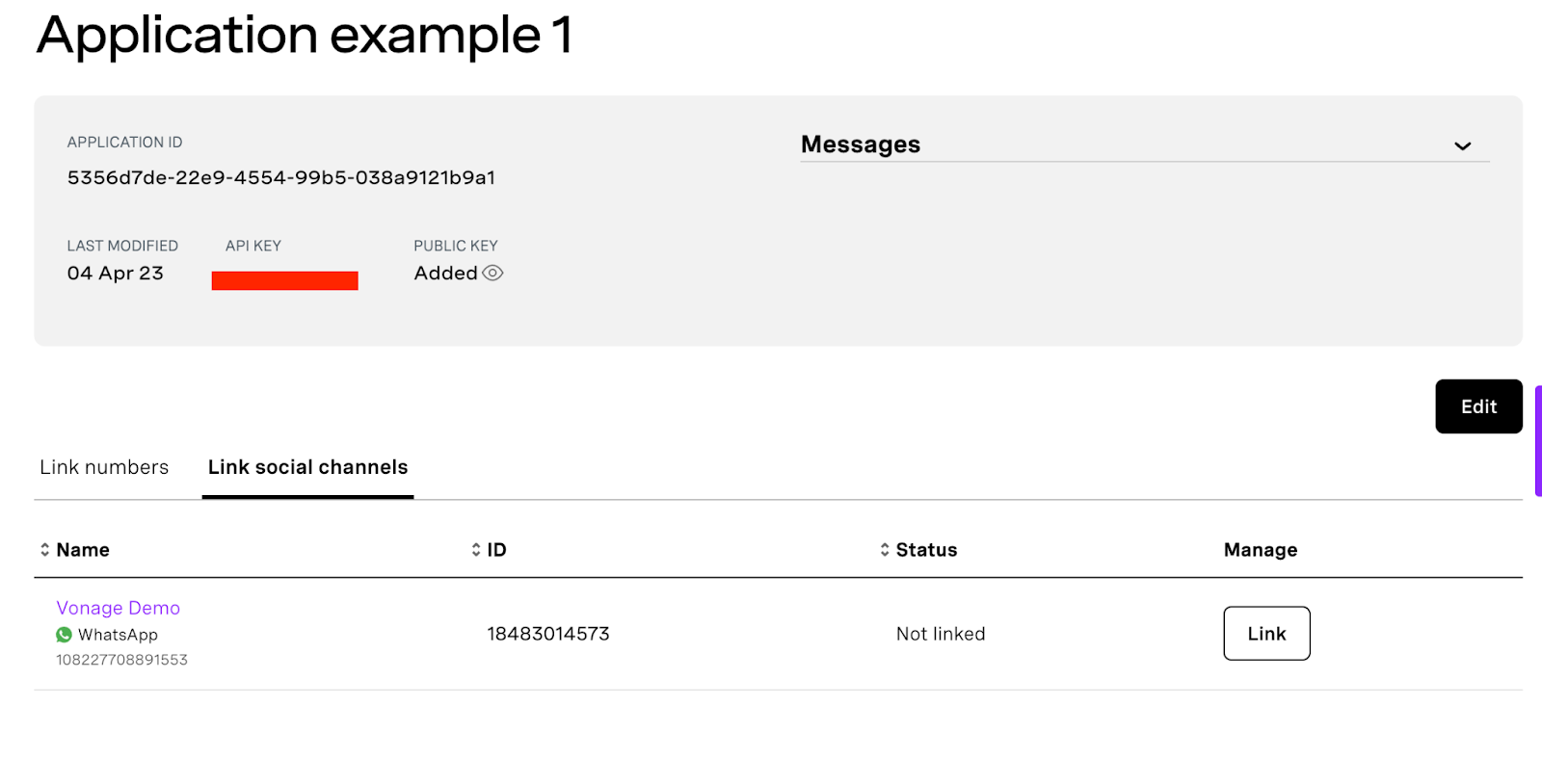 You may have different pricing set up on different API keys. Ensure you have the right pricing set up on your key before requesting the change
Procedure
How to request an API Key change:
Requesting an API Key change is easy, navigate to this page and complete the API Key Change request form. We need 5 business days to complete the request and someone from our team will reach out to confirm the go-live date.
You will need the following information to complete the form:
Phone number
WABA ID
New API Key
"Old" API Key