How to apply for a Green Label or Official Business Account (Self Service)
Meta has defined two types of WhatsApp accounts; Business Accounts and Official Business Accounts. An official business account has a green checkmark badge in its profile and chat thread headers, and the display name will appear as its name, rather than a phone number on the end user's device.
Read more in Meta's documentation
Not all businesses will be granted green label status. Meta has strict guidelines in place to determine whether or not a customer will be granted this status. Meta must see that the company is an authentic, notable brand, which is verified via the Business Verification process.
Important information about the Official Business Account status:
This is different to Facebook Page "blue tick"; just because a company has this "blue tick", it does not mean they will automatically be granted green label
This is different to Business Verification; just because a company is verified, it does not mean it will automatically be granted a green label
This status is granted on a WhatsApp phone number basis; that is a request must be submitted for each phone number, and just because one phone number has been granted the status, it does not mean it will automatically be granted a green label for all other numbers

Business Verification

and

Display Name approval

need to be completed before applying for this status
Two Factor Authentication must be enabled before applying; follow the instructions

here

to enable it
How to submit a request: (tutorial video)
Navigate to the WhatsApp Business Account which hosts the number you wish to submit a request for
2. In the left-hand navigation banner, navigate to "Phone Numbers"
Click the Settings toggle button on the right, corresponding to the WhatsApp number you wish to edit

4. Select the "Profile" tab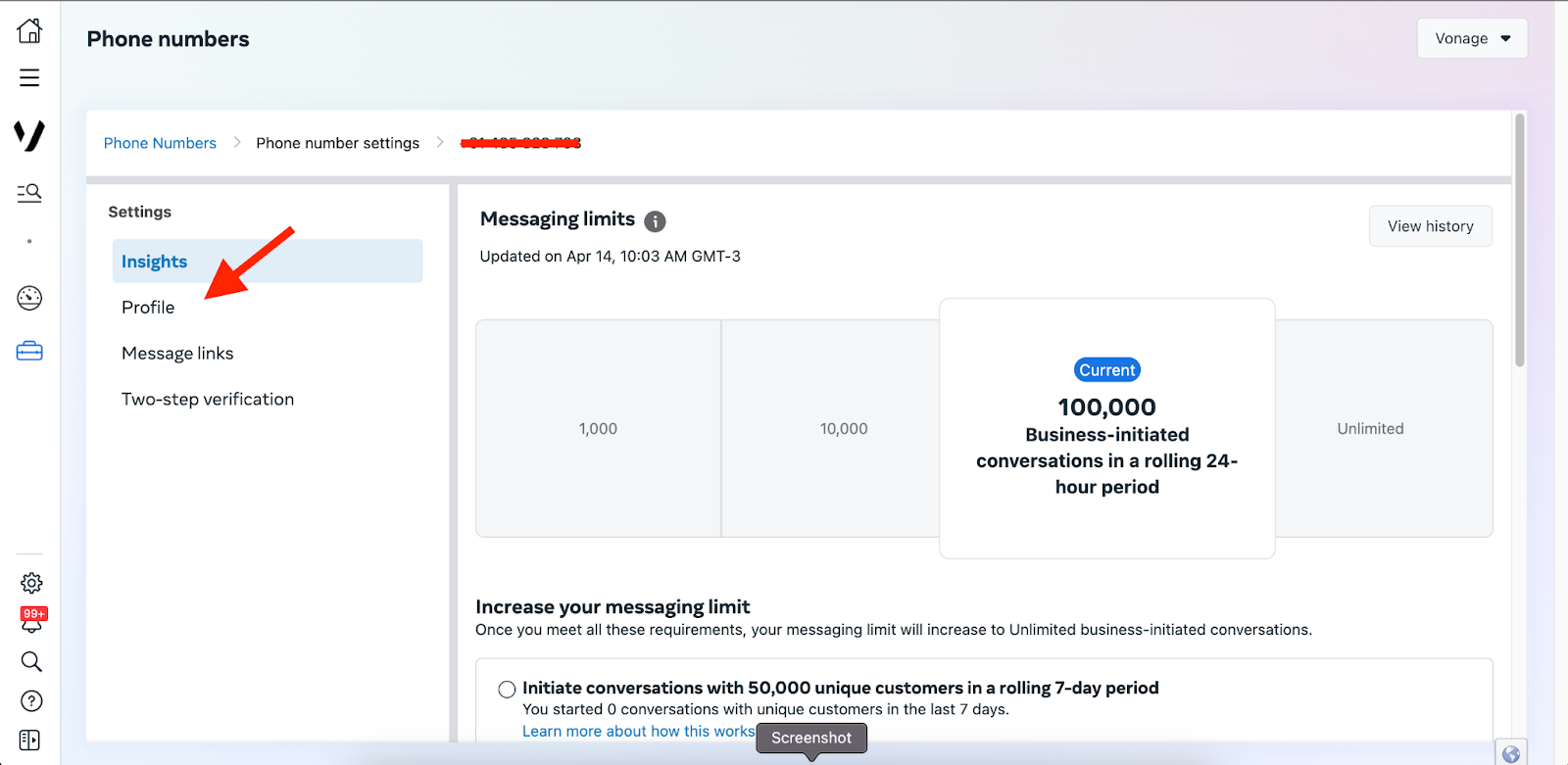 5. Under "Official business account", select "Submit Request" and follow the Meta hosted screens to submit the request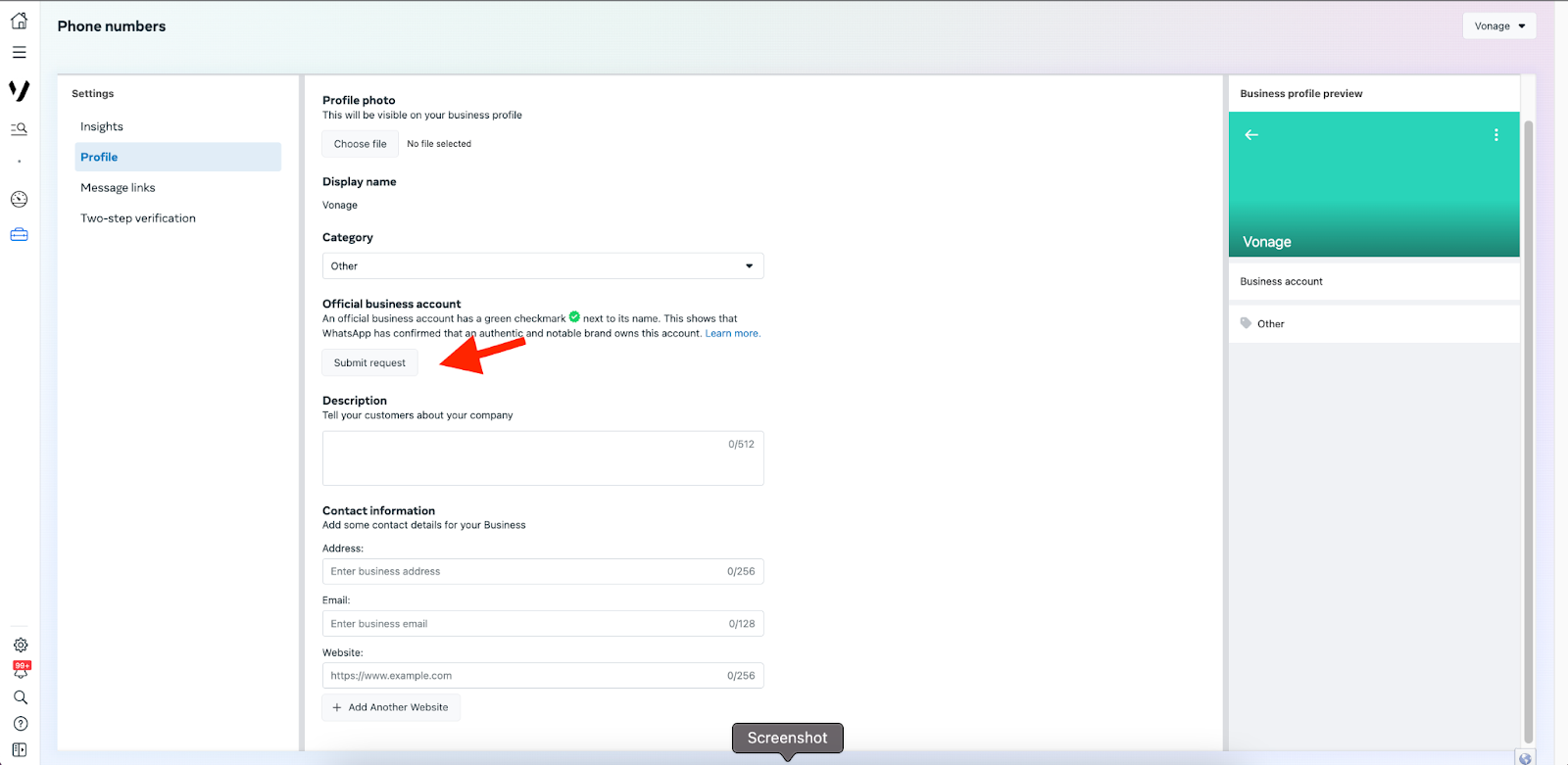 Under the "Links" section, we encourage you to submit as many recent news articles as you can (at least 3), to show your company is topic and relevant in the news. The more recent, the better.
Note: If you see the "submit request" button is not enabled for you or is greyed out please contact the Vonage Support team and we will be able to request a green label on your behalf.
Meta will then review the request. This is normally completed within 1-2 working days. You will receive an email from Meta when the review is complete
Rejected Requests
Not all companies will be approved as official business accounts. Currently, you cannot appeal these decisions. You can submit another request in 30 days' time.
Need help?
Contact us via the support page and submit a request