How to Change My WhatsApp Display Name for a Live WhatsApp Number?
Objective
The WhatsApp Business display name is your business name that customers see on your WhatsApp Business profile. When you add a new phone number to your WhatsApp Business account in the Meta Business Manager, you assign a display name to it. This article outlines the steps to change your WhatsApp display name.
Applies To
Prerequisites
Self-service for Display Name changes is only available for Verified businesses. Unverified businesses and Official Business Accounts, Green Labels need to submit a request through our help desk. Link:Display Name support form.
Access to the

WhatsApp Manager

with permission to the specific WABA (WhatsApp Business Account) that contains your phone number
Current

business

verification

from Meta
Review Meta's

Display Name guidelines

, and ensure your desired name adheres to these guidelines.
Procedure:
Changing your display name is a straightforward procedure, follow the steps below or watch this video.
Verified Businesses
On your

WhatsApp Manager

, search for the WABA that contains your WhatsApp phone number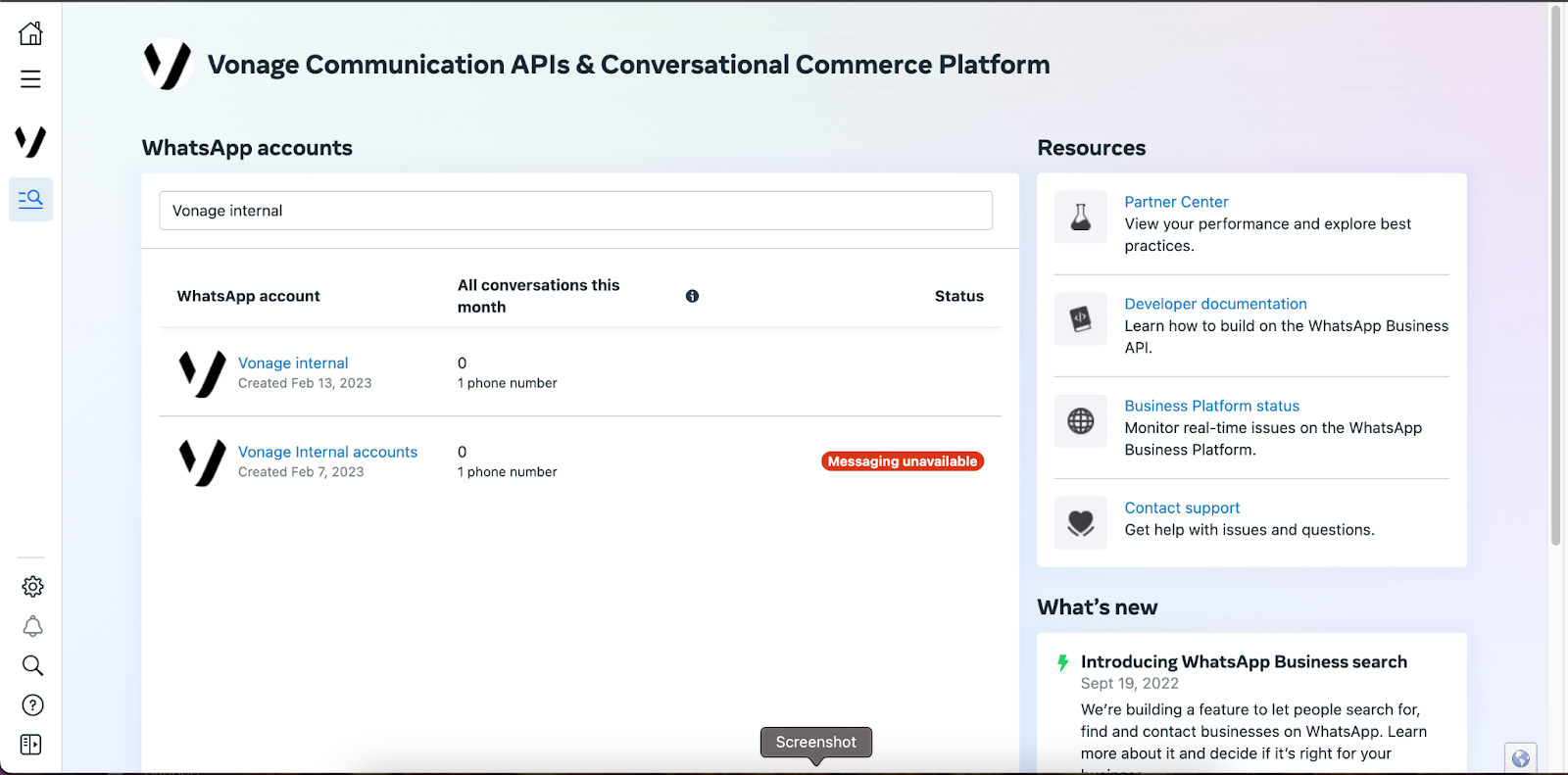 Click on the WABA name and then, on the left side menu, go to "Phone Numbers"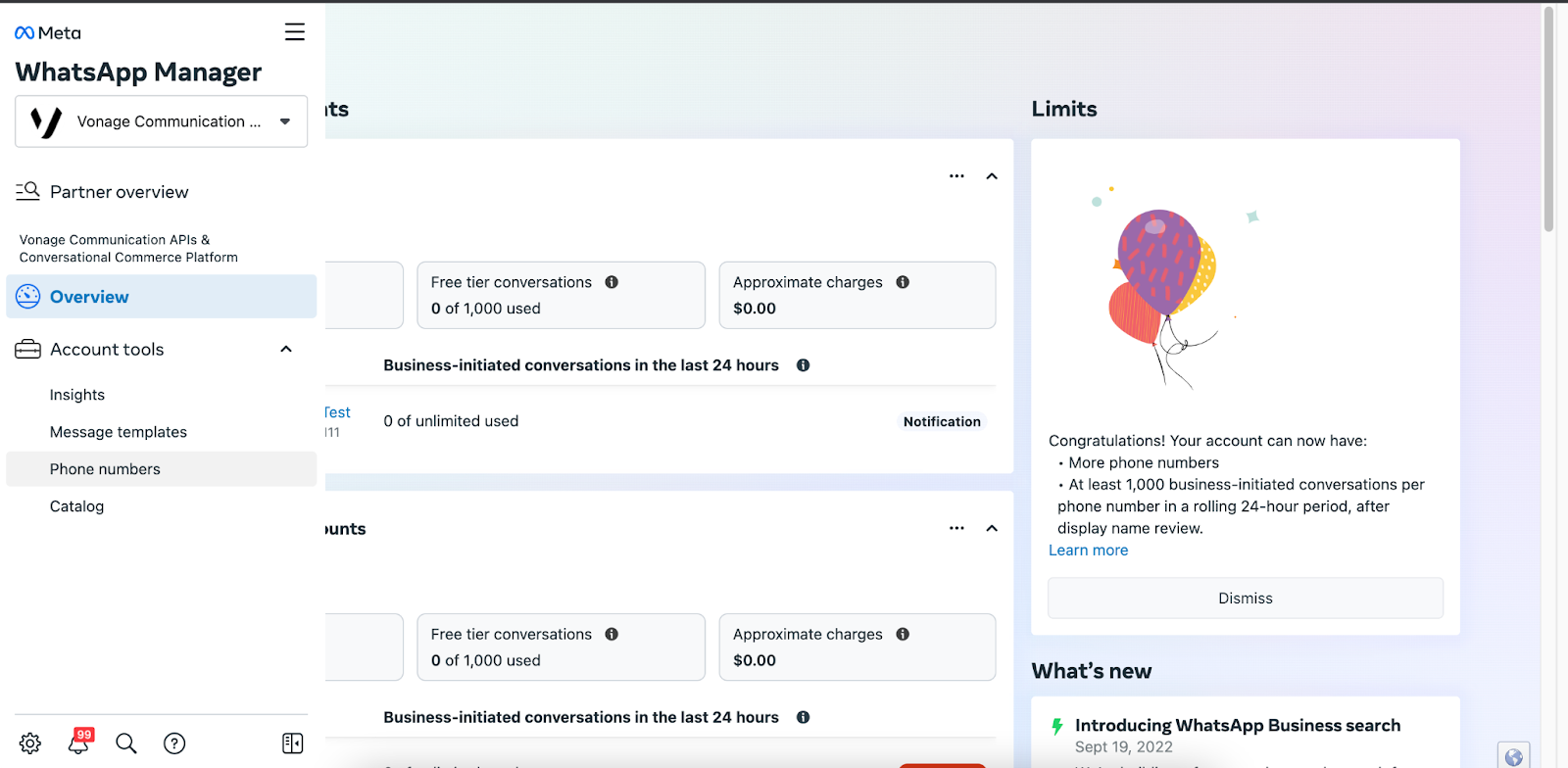 Under the "Name" column, hover over your current display name and click the pencil icon
In the Edit display name section, enter a new display name

Select Next
Appeals
If, for any reason, the submitted display name is rejected, the WhatsApp number in question will retain its current display name.
If you feel that the rejection of the proposed display name was erroneous, the Vonage WhatsApp team can help you with the appeals process: you are advised to provide relevant information to support your claim. You can do it via Display Name support form.