Issue with High Charges for Transferred Calls to UK from Unknown Calling Number
Symptom
When transferred calls have unavailable or invalid CLI, higher rates due to additional surcharges apply. Calls that are from UK to UK have standard rates. However, if a call from UK is showing with CLI as Unknown or Anonymous, the call rate is higher than the standard UK to UK call.
Applies To
Voice API
Transferred calls to UK
Transferred calls from invalid calling number
Resolution
Use NCCO to transfer calls.
Set the action to connect as shown in the screenshot below.
Set the from to your Vonage number, for example,

447700900000 as shown below.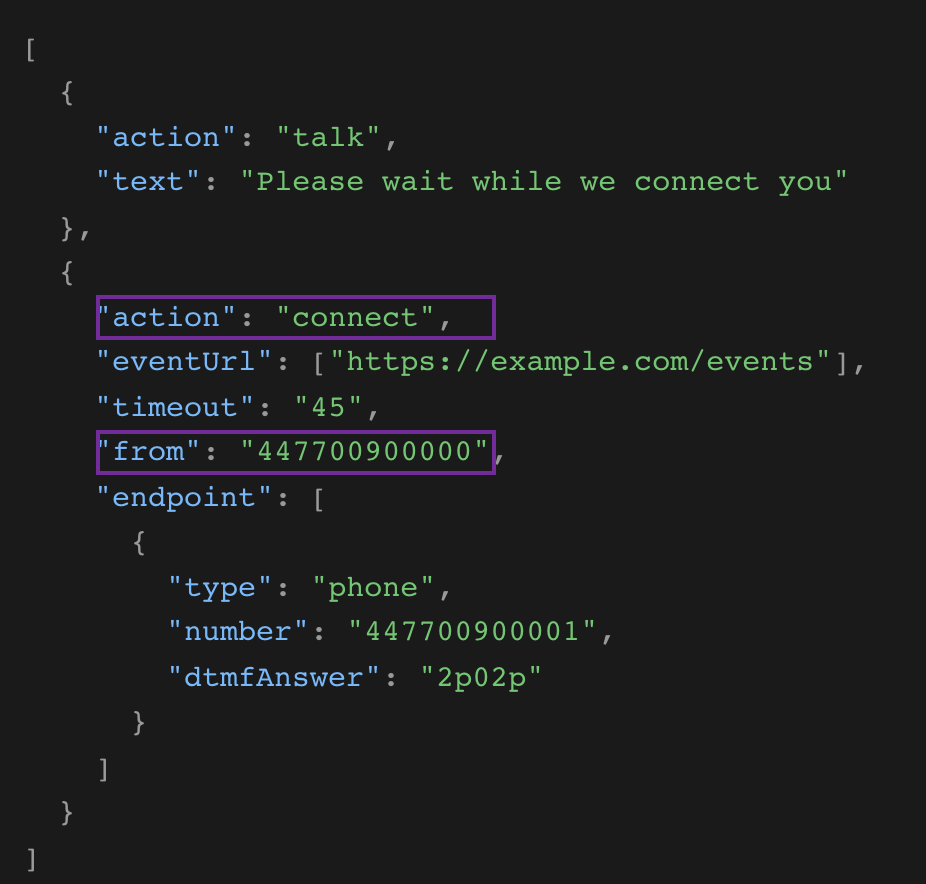 Cause
With the origin-based surcharges implied on UK calls, the call rates are based on the location of the source of the call. For international calls, the call rates vary depending on the source number country code which is assigned with a corresponding band and rate. For calls from UK to UK, the call rates are standard. If a transferred call source number has another value other than your Vonage number, it will result in the caller ID as Unknown. For calls from invalid CLI, the highest band rate at 11 will apply.
Additional Information
For more information on the bands and rates, see Origin-Based Surcharges on Calls to UK Numbers.
For more details on using NCCO to transfer calls, see NCCO Connect.