How to use One Time Payment?
Objective
To know how to use One Time Payment method in the Video API dashboard(Only for Indian Customers)
Applies To
Vonage Video API
Account Management
Project
Billing
Procedure
1. Log in to your Vonage Video API Account
2. Select the Billing section.
3. Select the Unpaid Invoices from the Invoices history by checking the checkboxes you can pay multiple Invoices at a time.
4. After selecting the Invoices, Click on Proceed to Pay.

5. Enter your Video API account password and click on next.
6. Click on the checkbox to agree on Video API Acknowledgement and click on next and by default credit card will be selected as a payment option.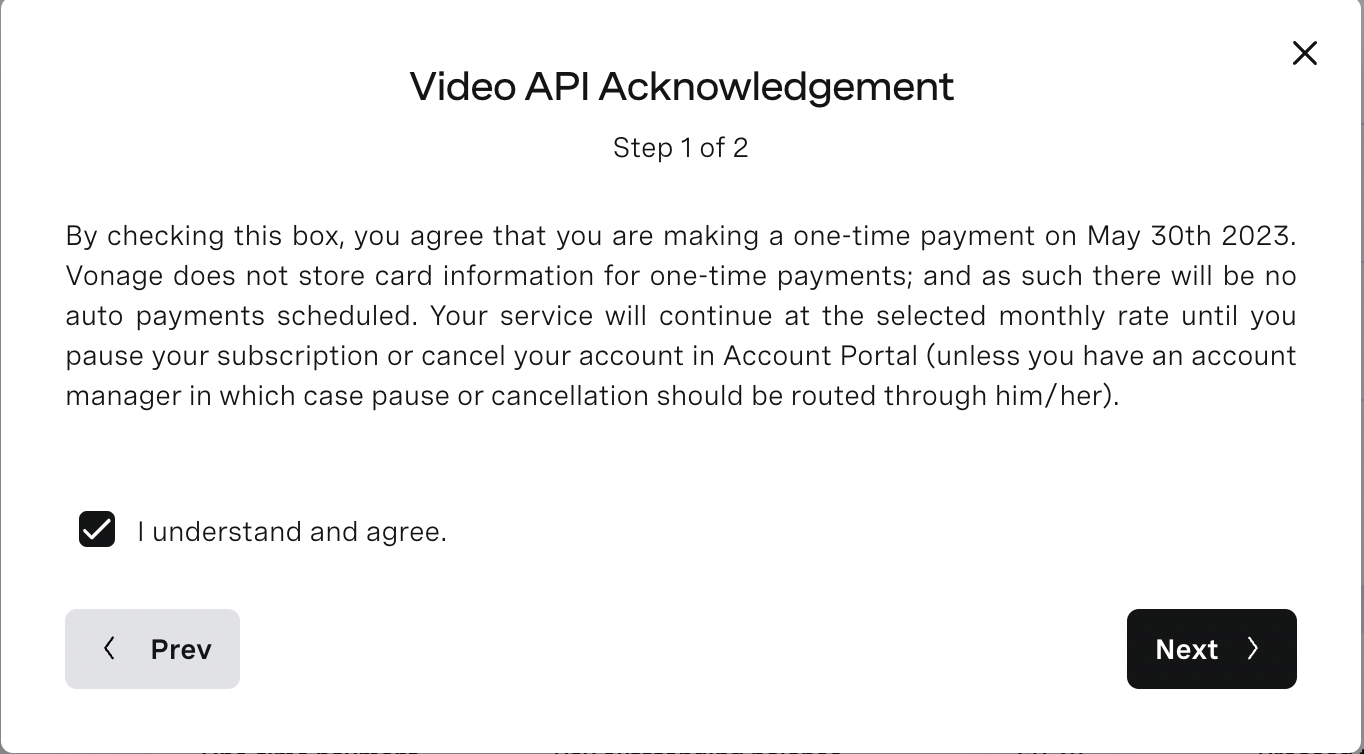 7. Fill out all the card details and click on submit to complete your transaction.