Bot Builder - How to build your first bot
Objective
Bot Builder User Guide
Applies To
Bot Builder is a no-code chatbot design tool with drag and drop functionalities to make it easy for all your team members to create a customer journey.
With Bot builder, you can create customized bot flows for your business needs.
It helps you to customize the user journey more efficiently with channel-specific message types like Images, Videos, Quick replies, etc.
Consider the Bot Builder when thinking of creating pre-purchase journeys such as Main Menus, Product Education, etc., in your Guided Consumer Experience.
Note: The Bot Builder is not a Machine Learning based bot, but instead a branch-based guided journey builder.
Note: You can create bots for different Sales channel, once you have connected them to your account.
Before you build your first bot, learn about the pre-requisites.

Steps to build your first bot.

Envision your Bot Journey

Try to chart out your Bot Journey in a Flow Diagrams.

Once your Bot Journey is prepared, learn about the different message types according to your preferred messaging channel.

Now optimize and choose the best message type across different steps in your flow diagram.
Procedure
Creating a New Bot
Step 1: To create a new bot, click on Automations → Bot Builder in the menu. (refer to the below image)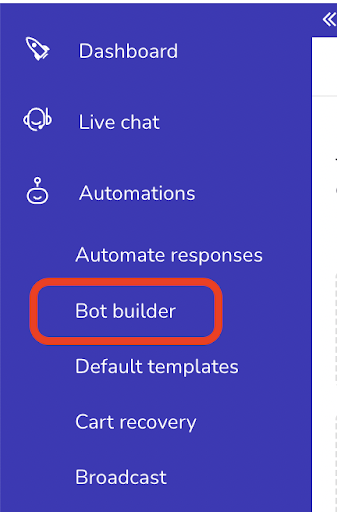 Step 2: Click on the New bot option, located below the user icon on top right.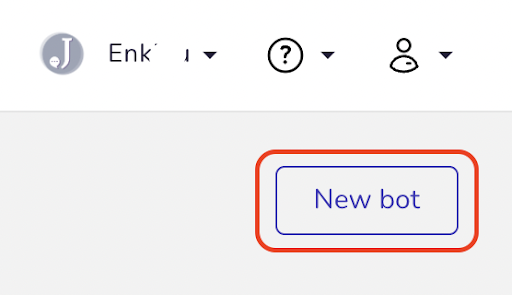 Step 3: Now select a connected Sales Channel for the Bot, then click on Save & start creating bot to proceed.

Step 4: You will see a blank canvas with the available message types, for the selected Sales Channels on the left.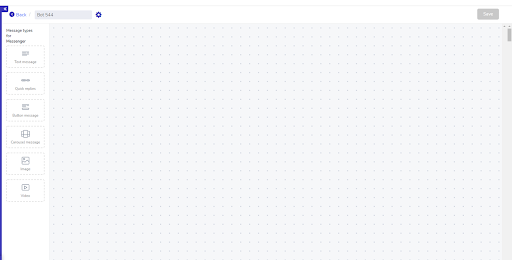 Step 5: Drag & drop the message types required to create the bot flow as per your business requirements.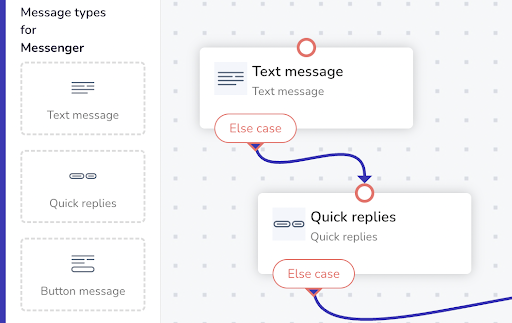 Step 6: Click on any of the added message types to start editing your message.


Step 7: Scroll down below to add the Conditions by adding Rules and manage your Settings for the added message type.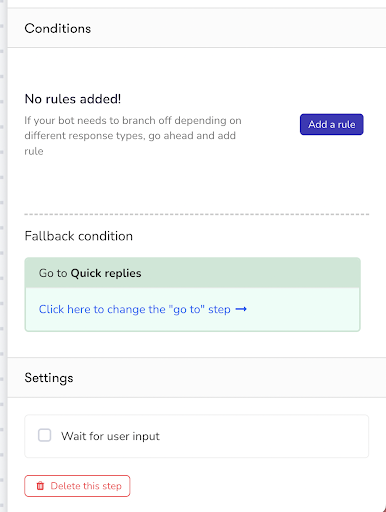 Step 8: Once you have created the bot flow after adding your message types, click on the Save button. To Publish the bot, click on the toggle option to Active.
Note: Make sure to Add a rule at the end of your bot flow in your message type.