10DLC - Register a brand via the dashboard
Quick access:
Please make sure you have read our 10DLC brand registration guide before proceeding.
Step 1 - Login to our dashboard
Login to our dashboard and and navigate to the brands and campaigns section: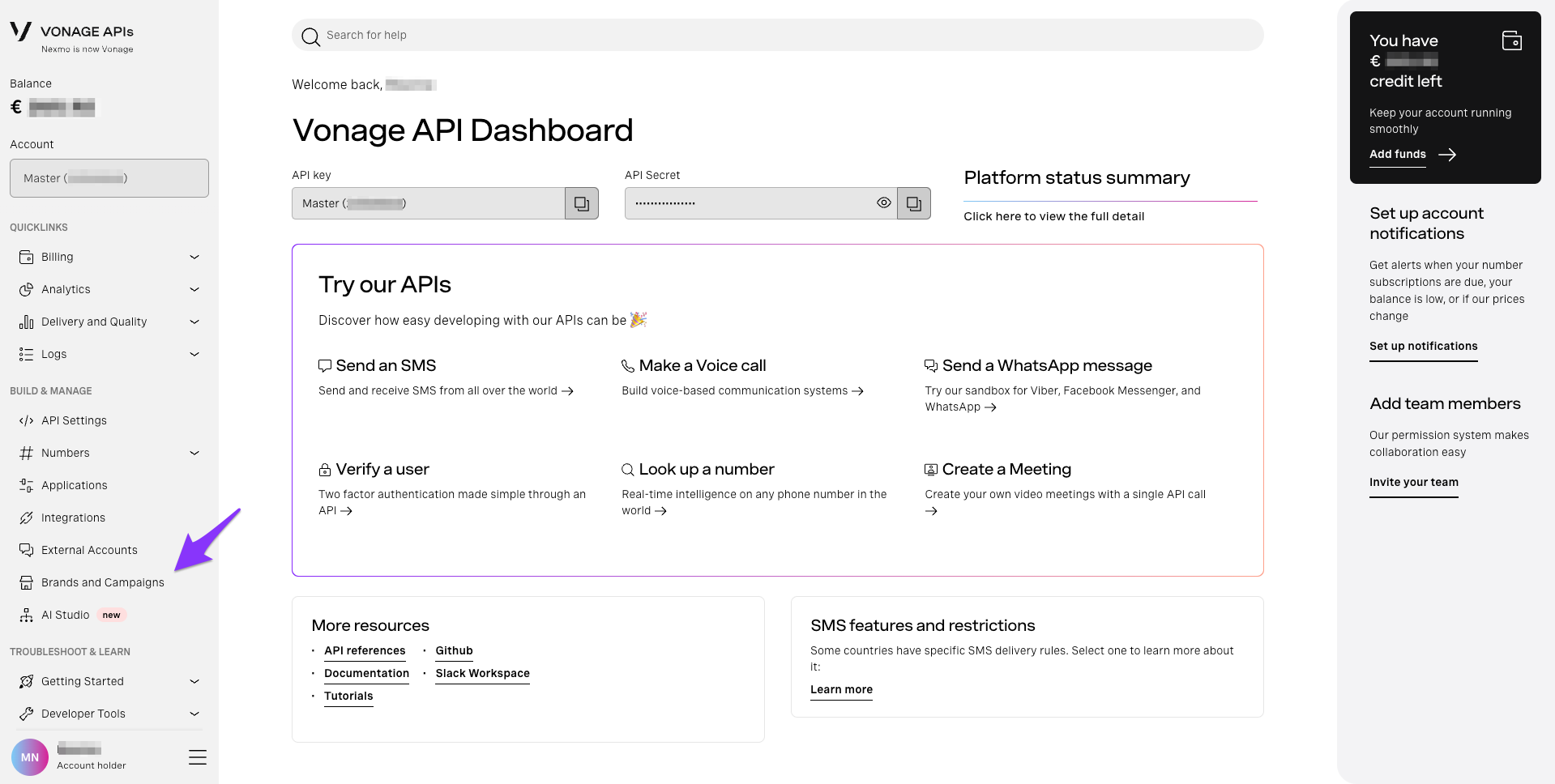 Step 2 - Register a new 10DLC brand
Click on the button to "Register a new brand"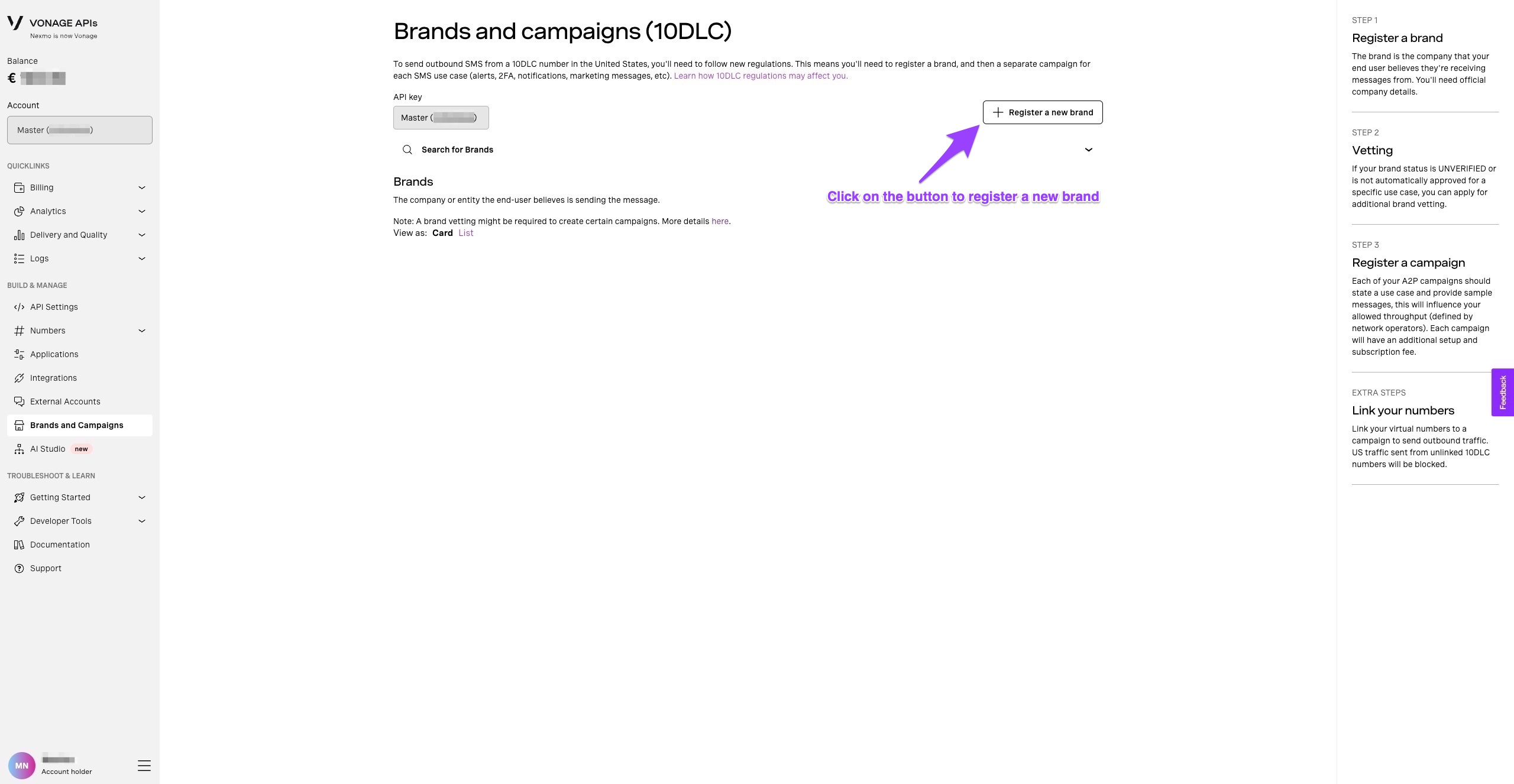 A new form will appear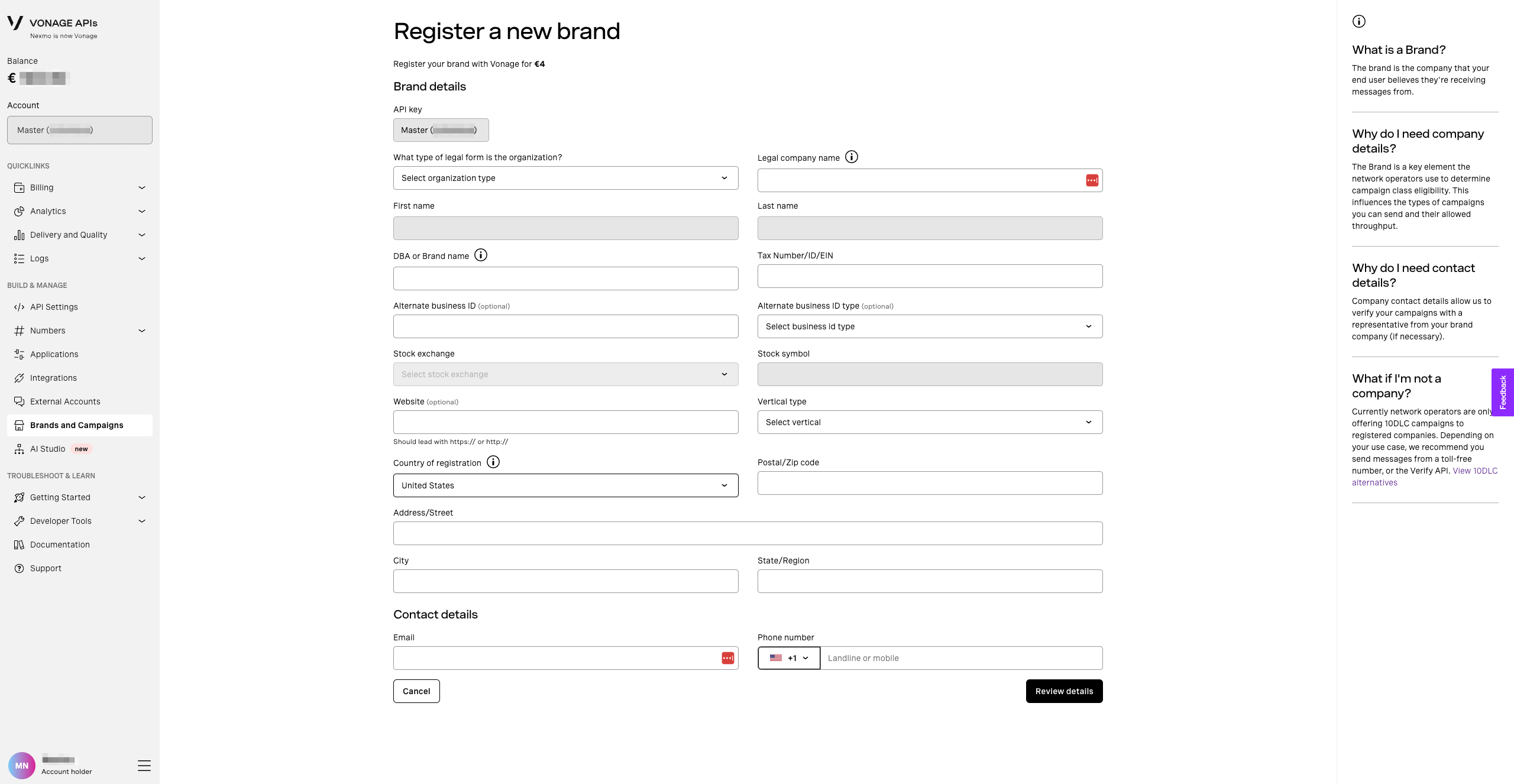 Fill the form with the information of your brand, please follow the recommendations of our brand registration guide to ensure the best results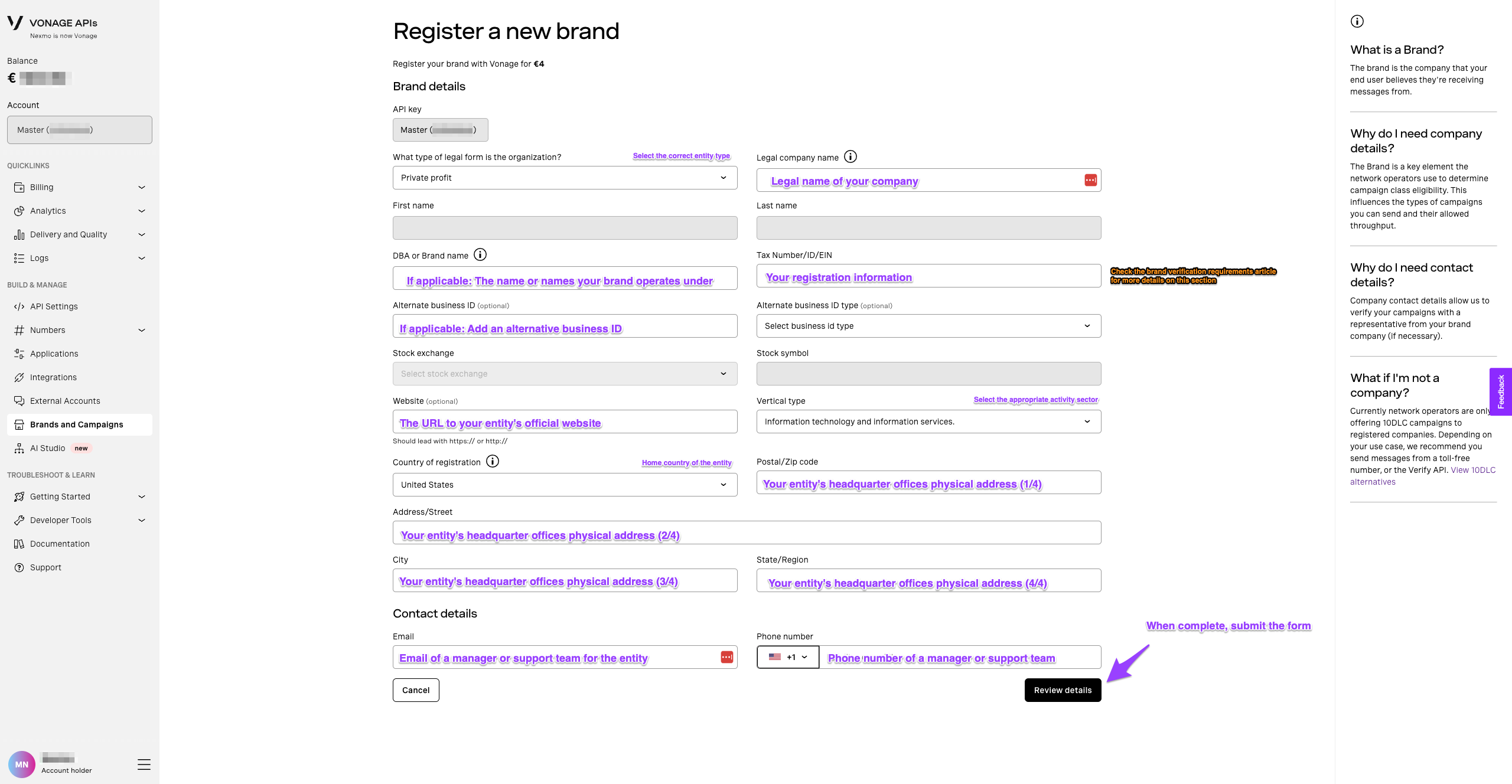 Once done, submit the request, a summary will be presented to you:
Note the cost associated with the registration & basic verification of your brand outlined.
Step 3 - Confirm the application
Once you have submitted your brand, you can check that the request has been completed by returning to the "Brands and Campaigns" section of the dashboard: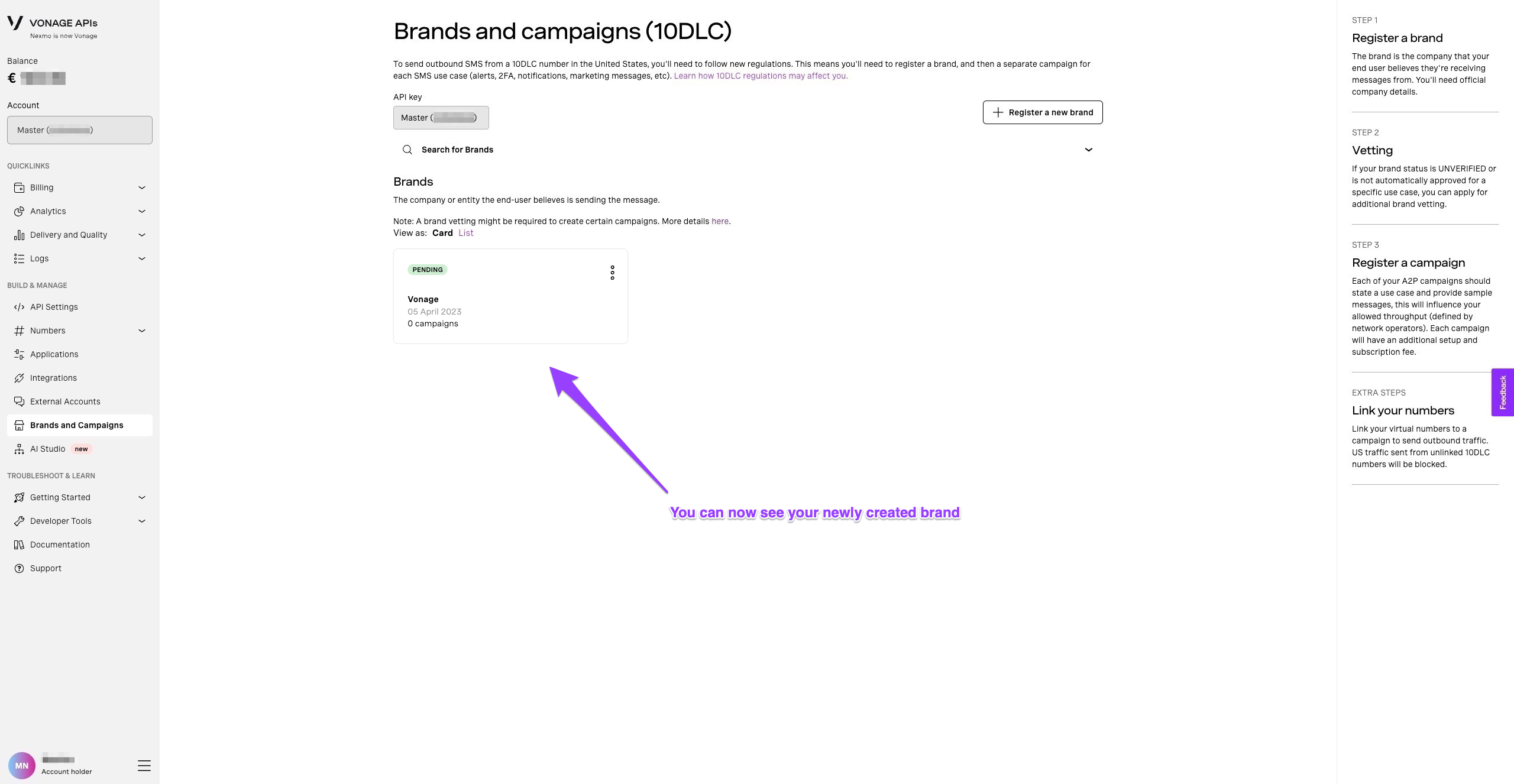 Congratulations, you have completed the registration of your 10DLC brand!
The brand registration is a two-steps process. First the registration of the brand itself. Then, The Campaign Registry (TCR) proceeds to a basic verification of the brand registered. This basic verification amounts to a charge of $4, applied to any successful brand registration.
Note:
The brand identity status will return "pending" until the basic verification completes. If successful, the "verified" identity status will allow you to register "low volume mixed" campaigns.
Sole proprietor brands will need to complete an OTP verification of the mobile phone provided during the registration to complete the verification and allow registering a "sole proprietor" campaign.
Back to 10DLC brand registration guide