10DLC - Link & unlink a number to a campaign via the dashboard
Quick access:
This article is a step by step guide to linking and unlinking numbers to a 10DLC campaign.
Please make sure that you have followed all the previous steps of registering your 10DLC brand, registering your 10DLC campaign linked to our Guide of guides.
Note also the different requirements of throughputs for 10DLC campaigns and numbers, as well as the requirements of using Vonage account number pools with 10DLC numbers (different from 10DLC campaigns number pool feature).
Purchase a new number (optional)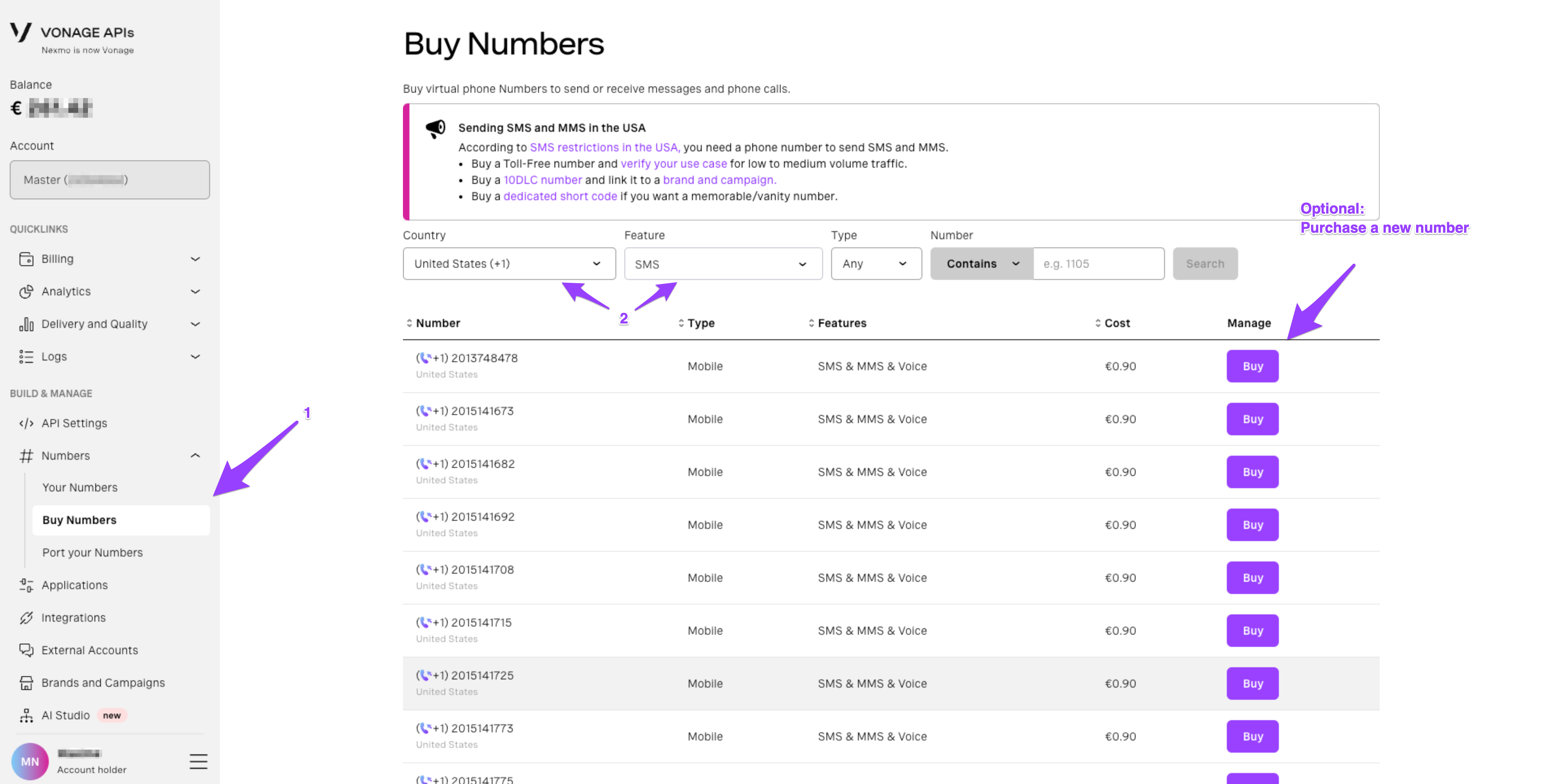 Link a number to a campaign
Please navigate to the "Brands and Campaigns" section of the Vonage Dashboard. Then select the specific brand and then campaign where you want to link a number.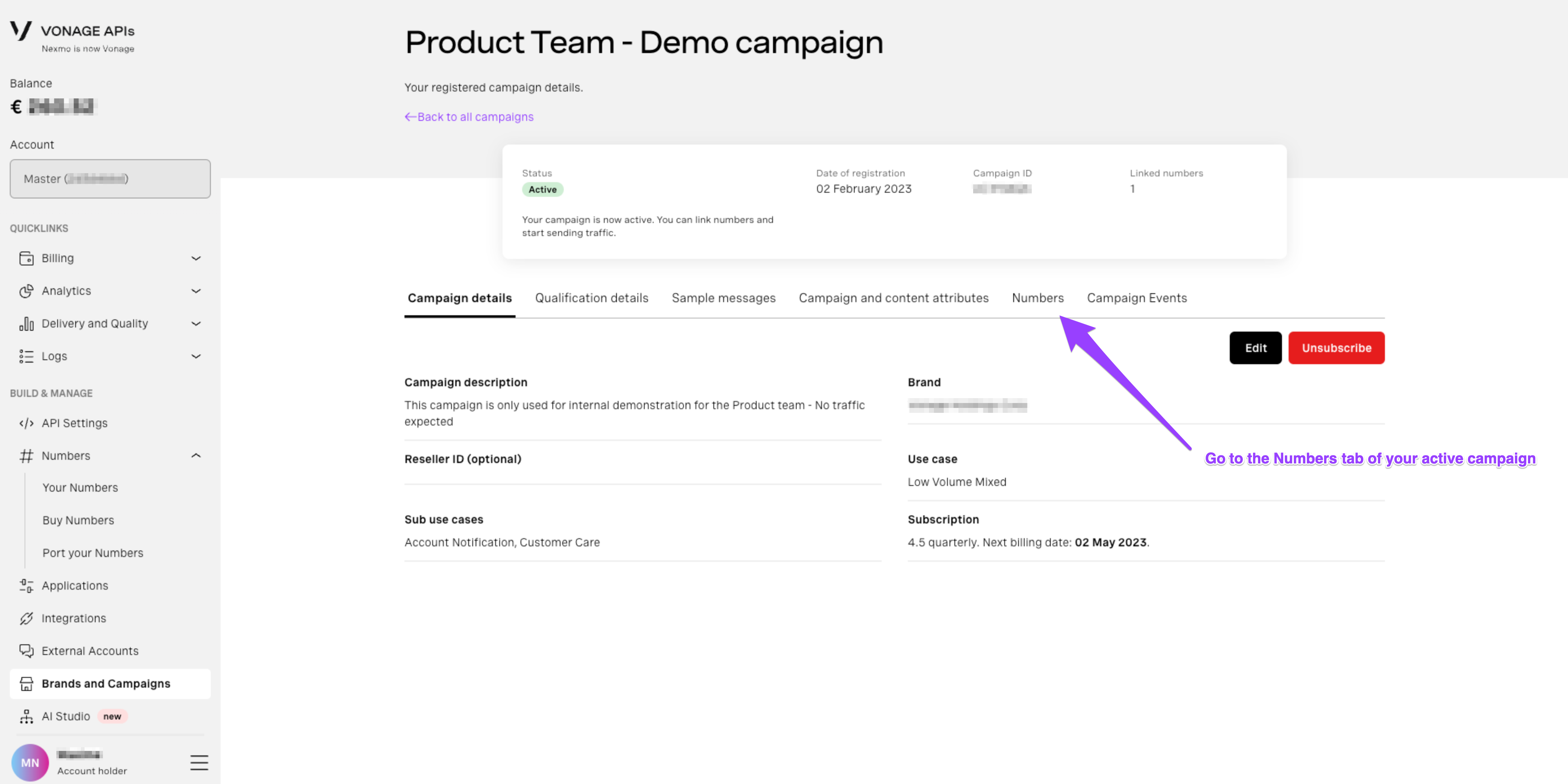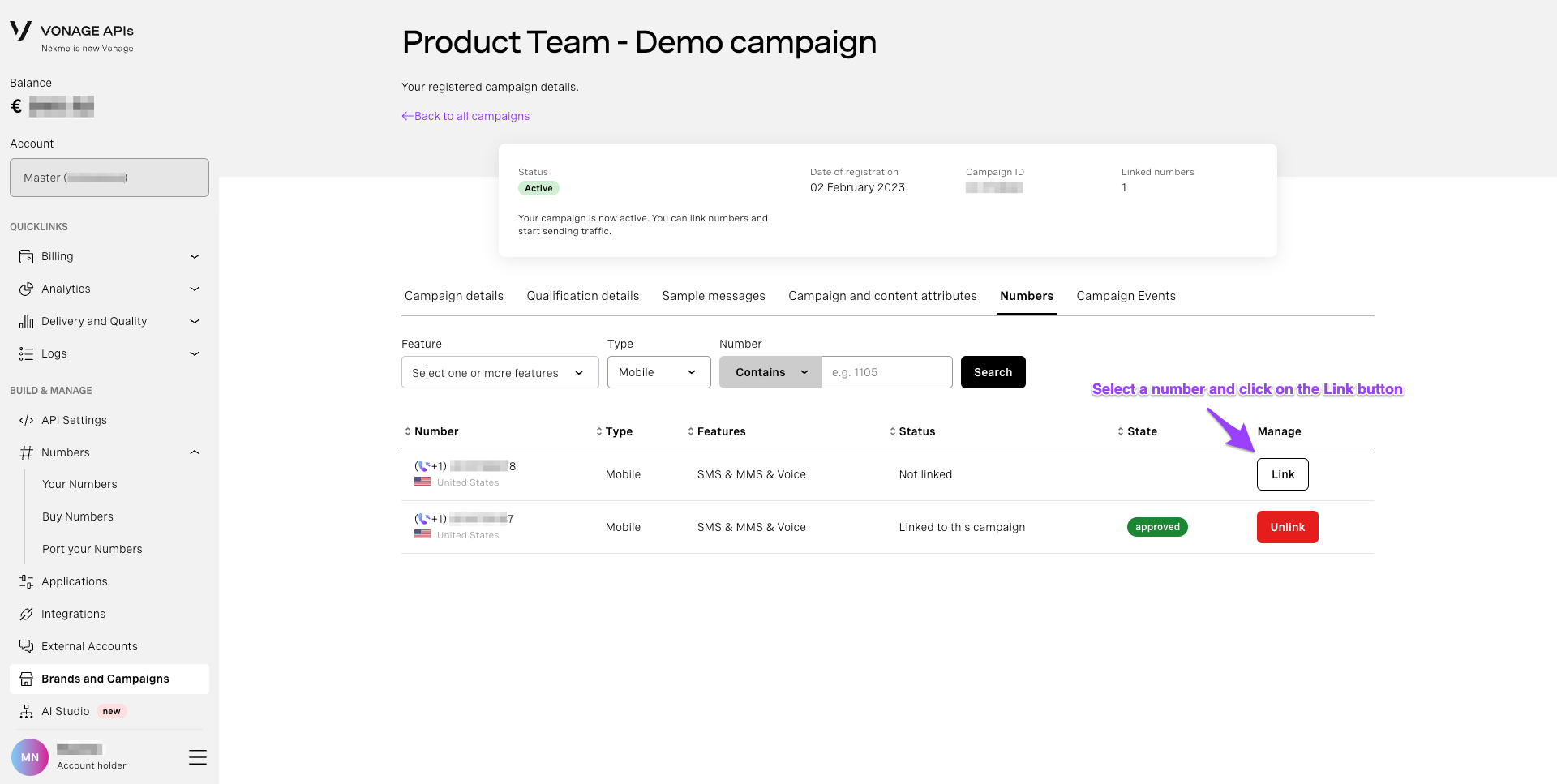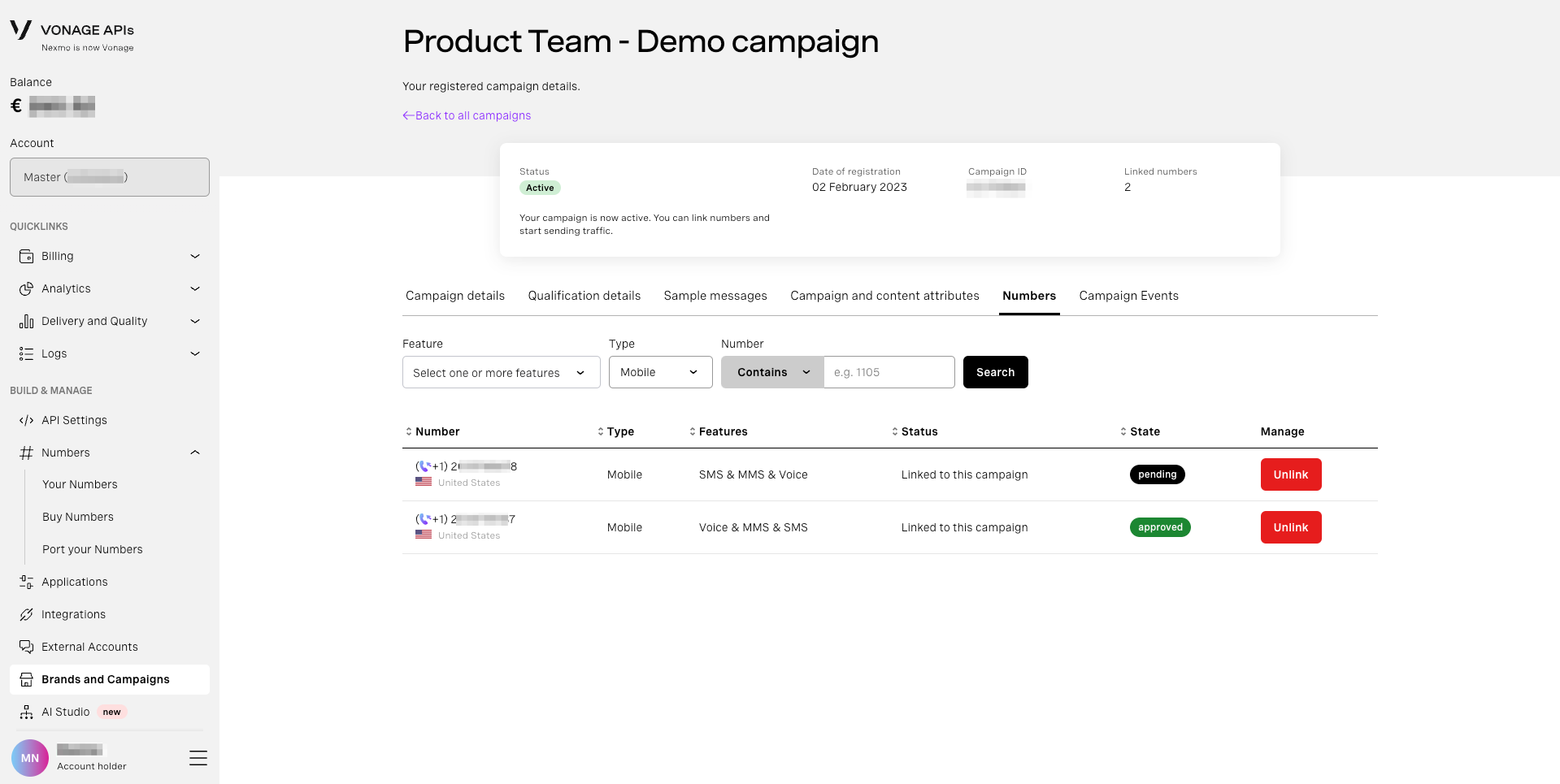 The number is now linked and pending. The request can take a few hours to be processed and approved.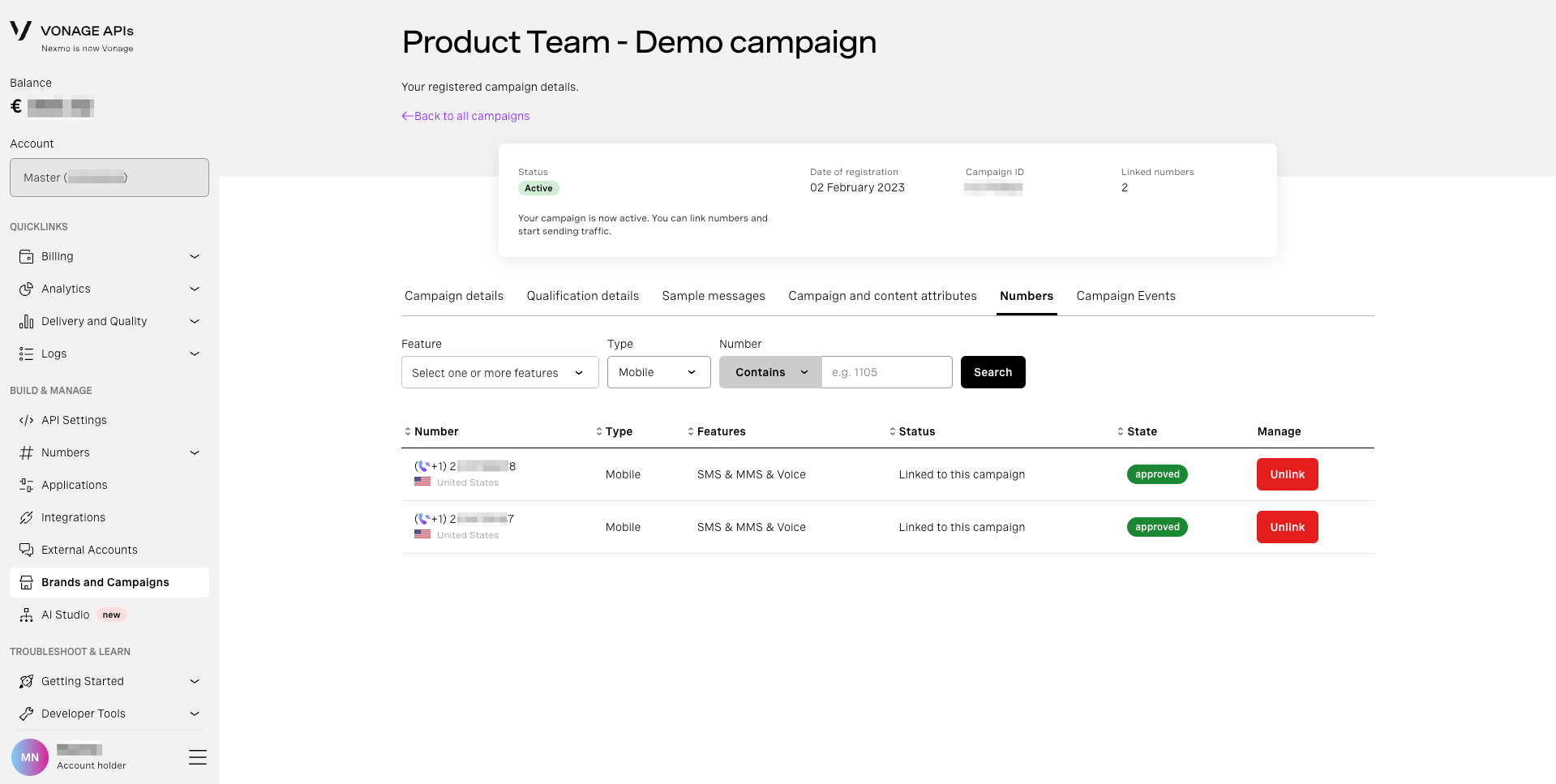 Your number is now linked and approved on the campaign. You can start sending traffic.
Other +1 numbers
To link Canadian or Puerto Rican numbers (coming soon), you must first select the right country, then click on the link button.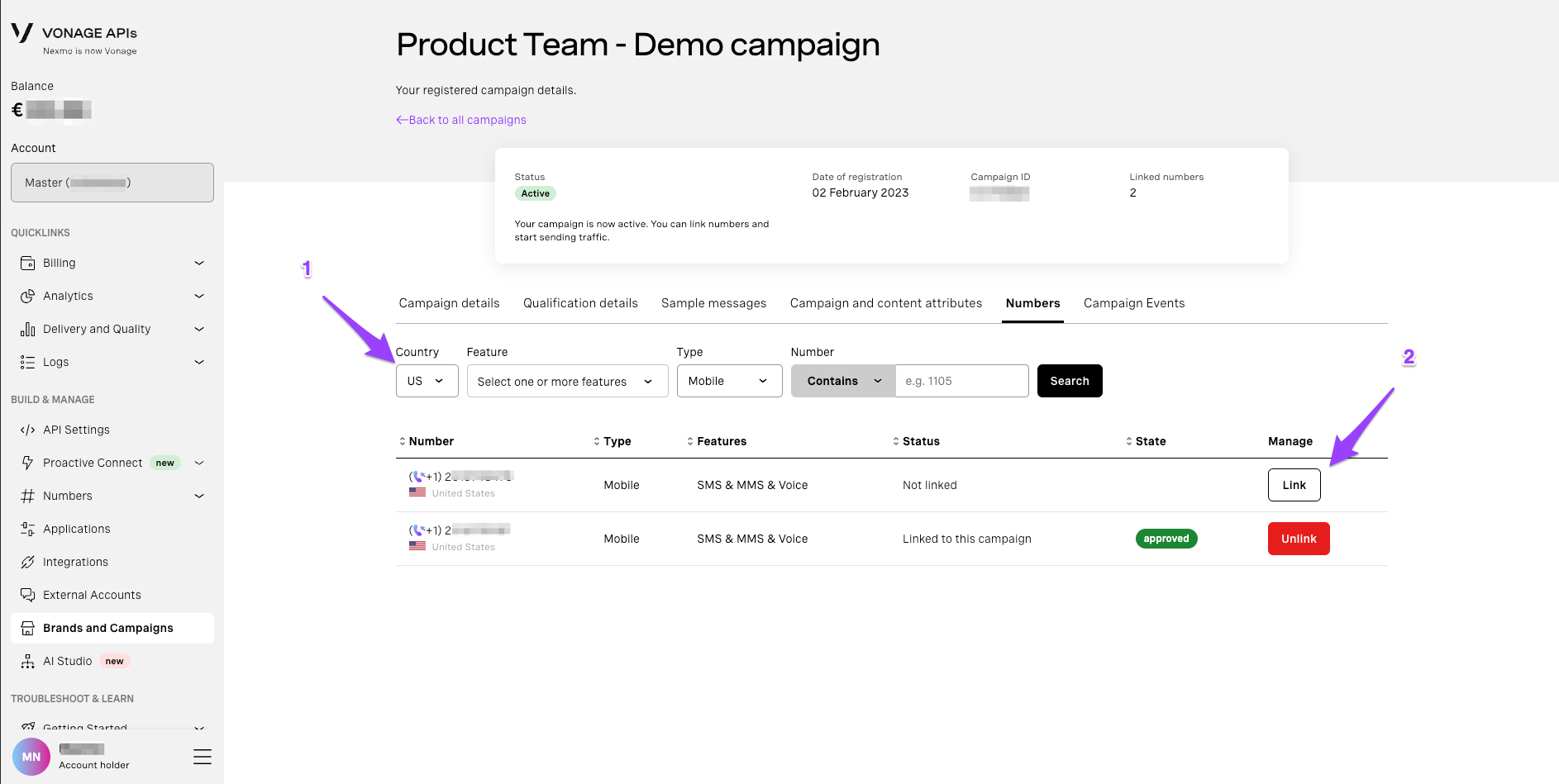 Unlink a number to a campaign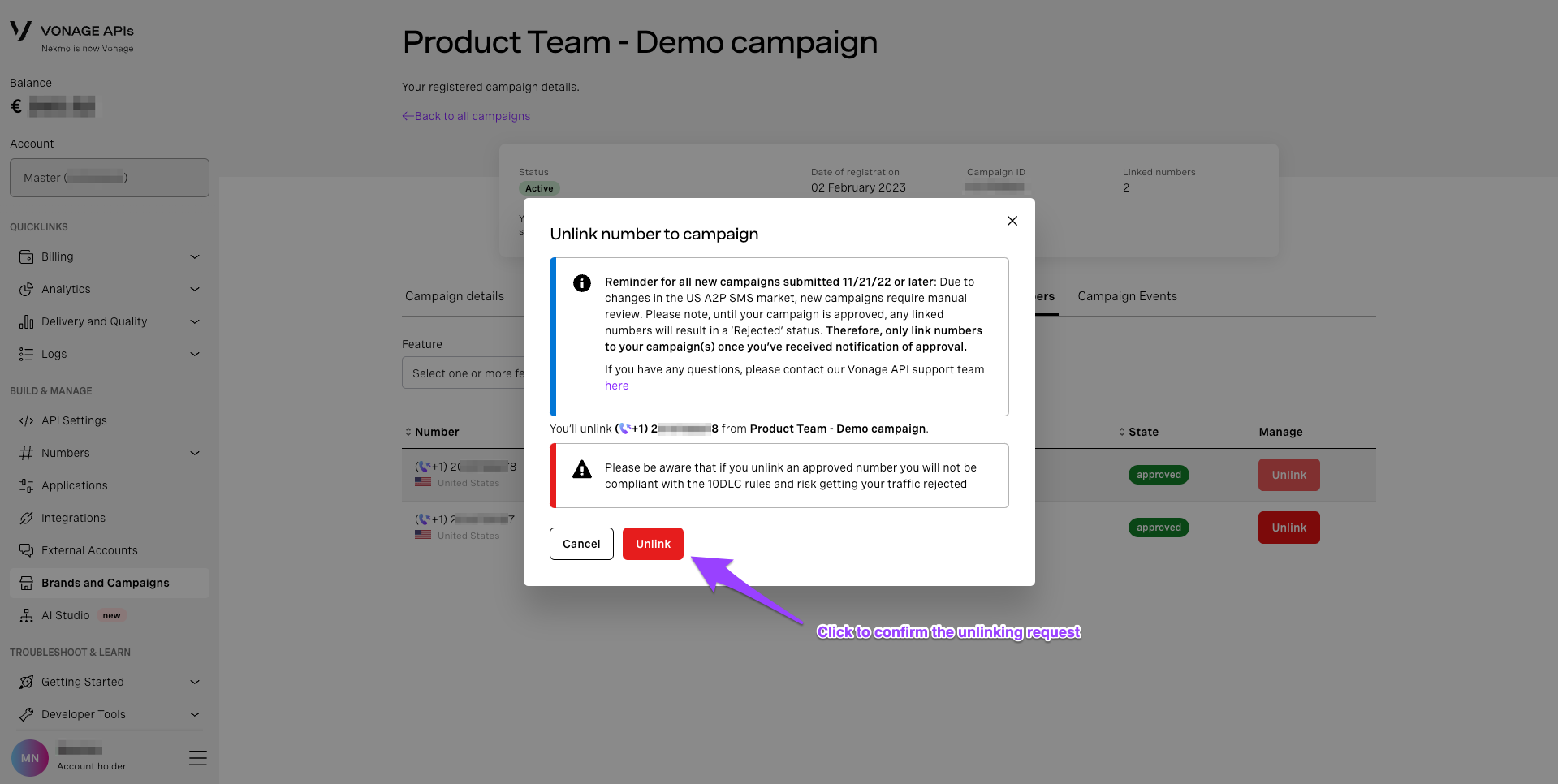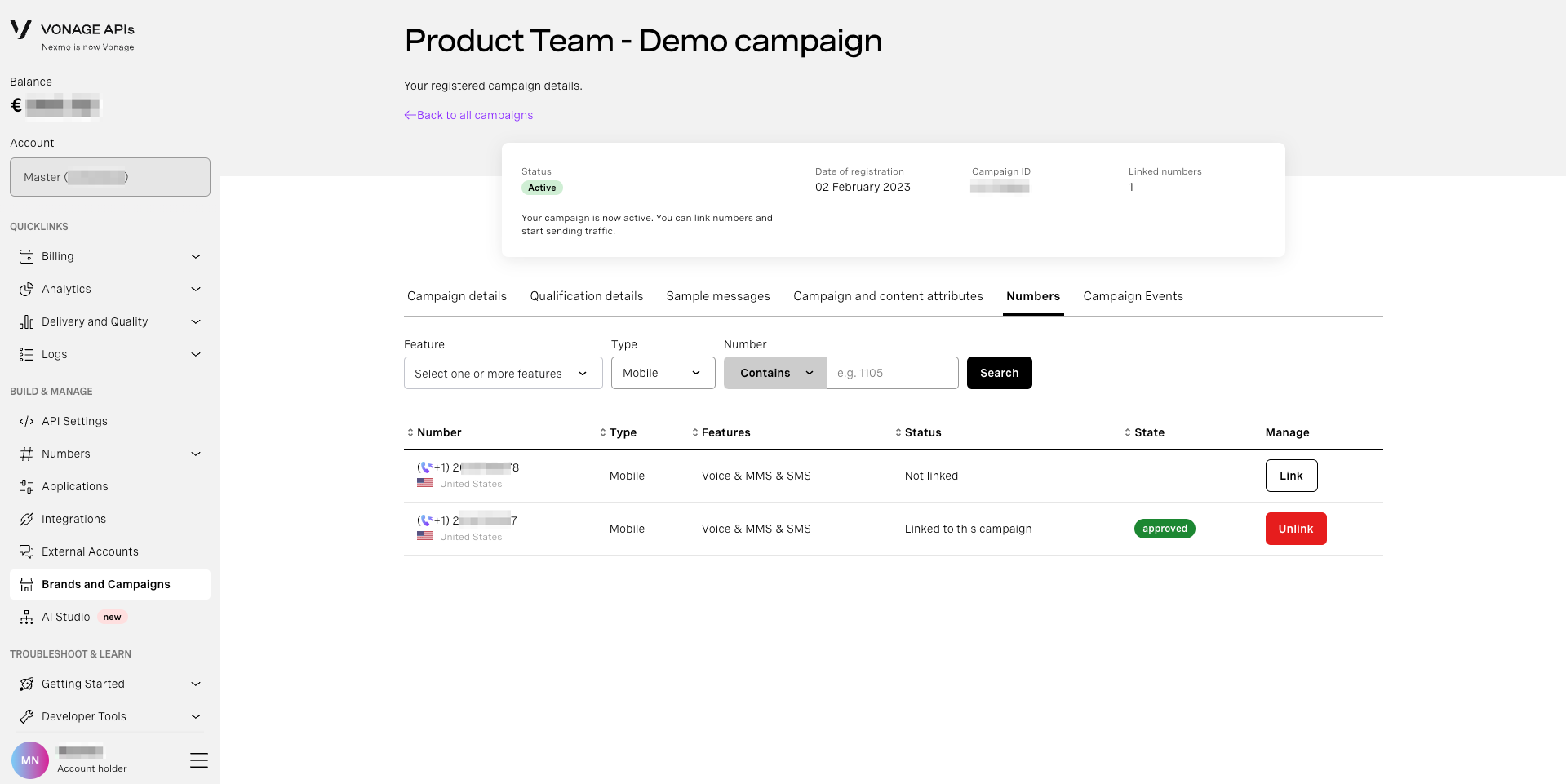 Your number is now unlinked from your campaign.