10DLC - Register a campaign via the dashboard
Quick access:
Please make sure you have read our 10DLC campaign registration guide before proceeding.
Campaign applications go through several reviews to confirm that the required information is provided. These reviews have increased the processing time, so we advise you to submit your campaign applications two (2) weeks in advance to avoid disruption.
Step 1 - Login to our dashboard
Login to our dashboard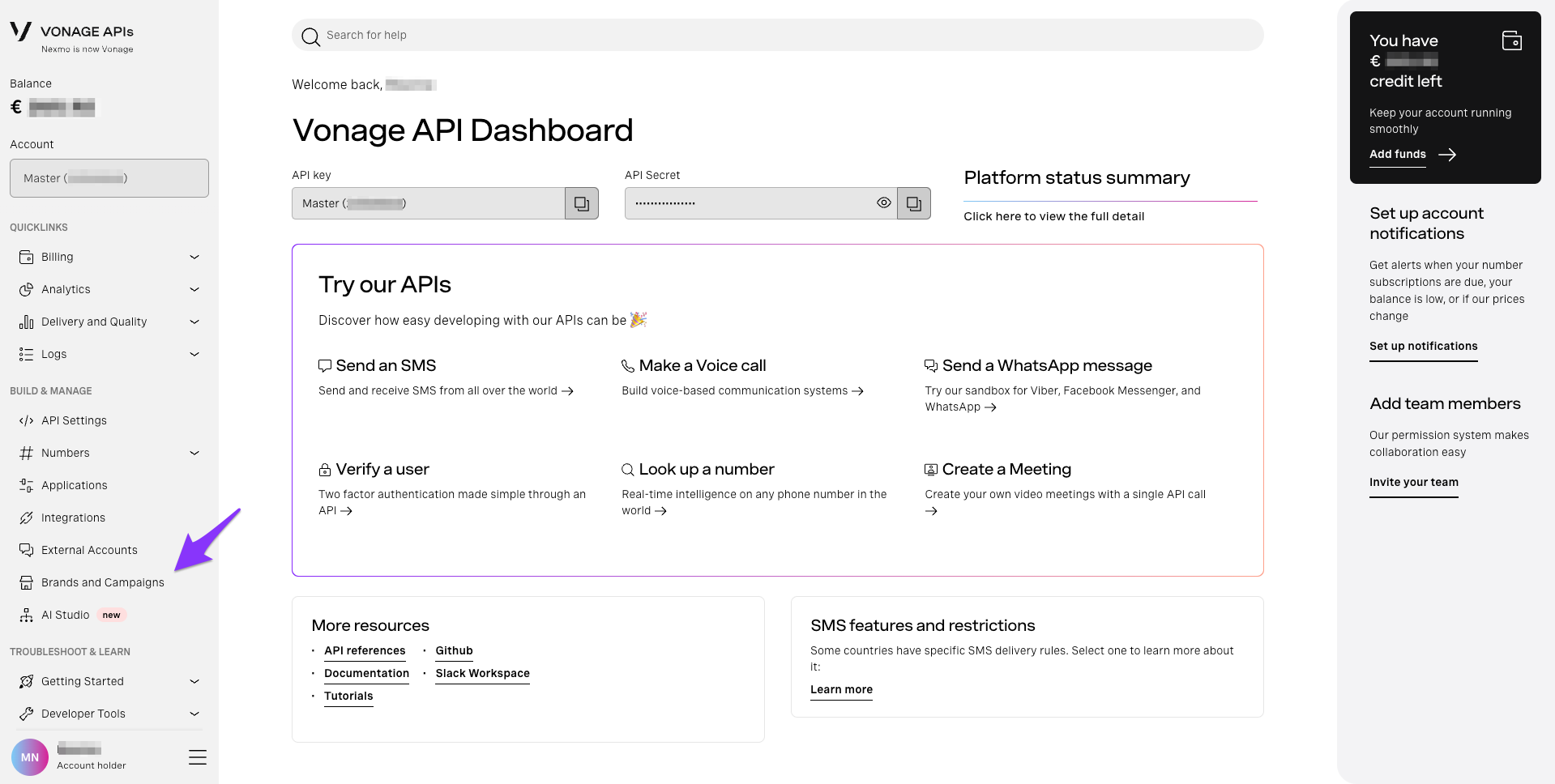 Step 2 - Navigate to your 10DLC brand



Step 3 - Register a new 10DLC campaign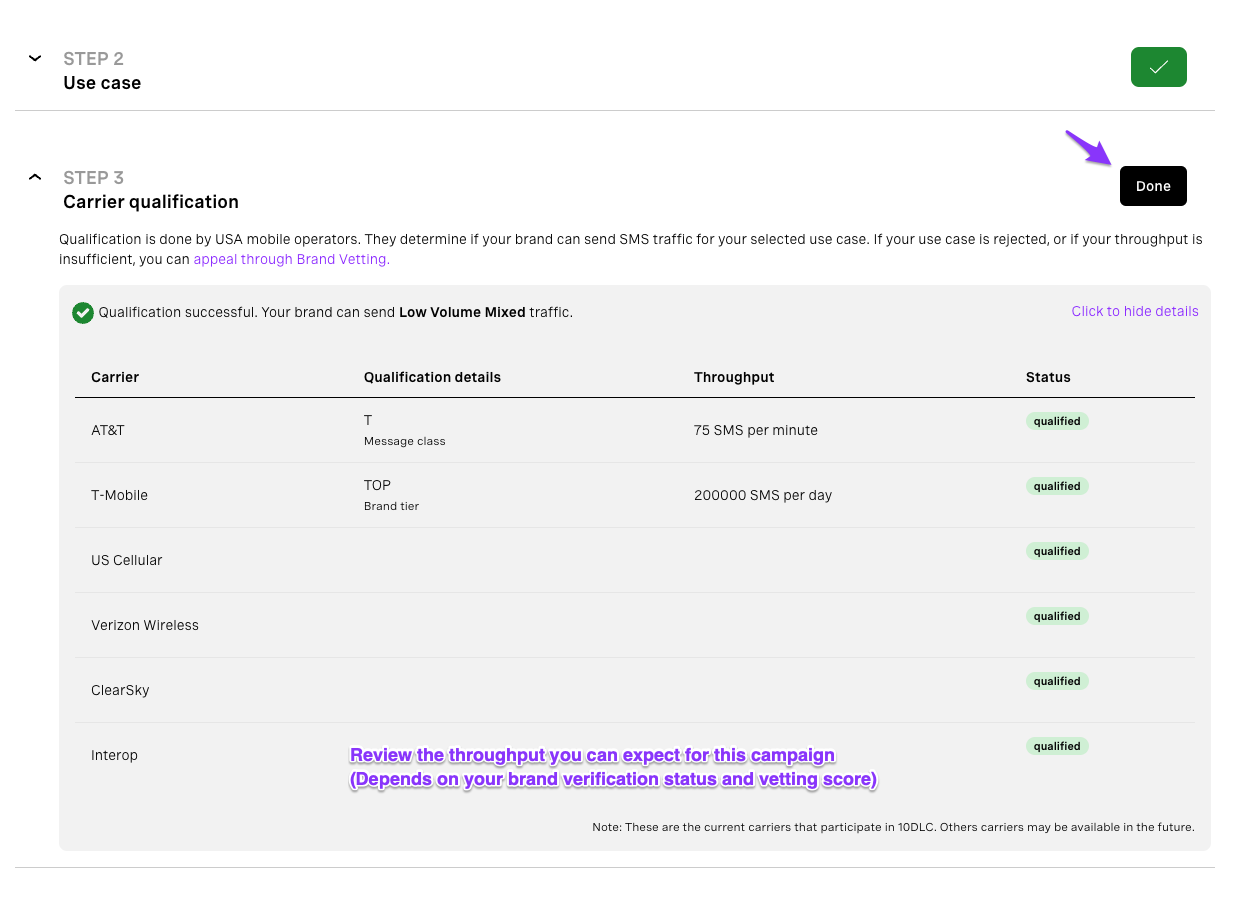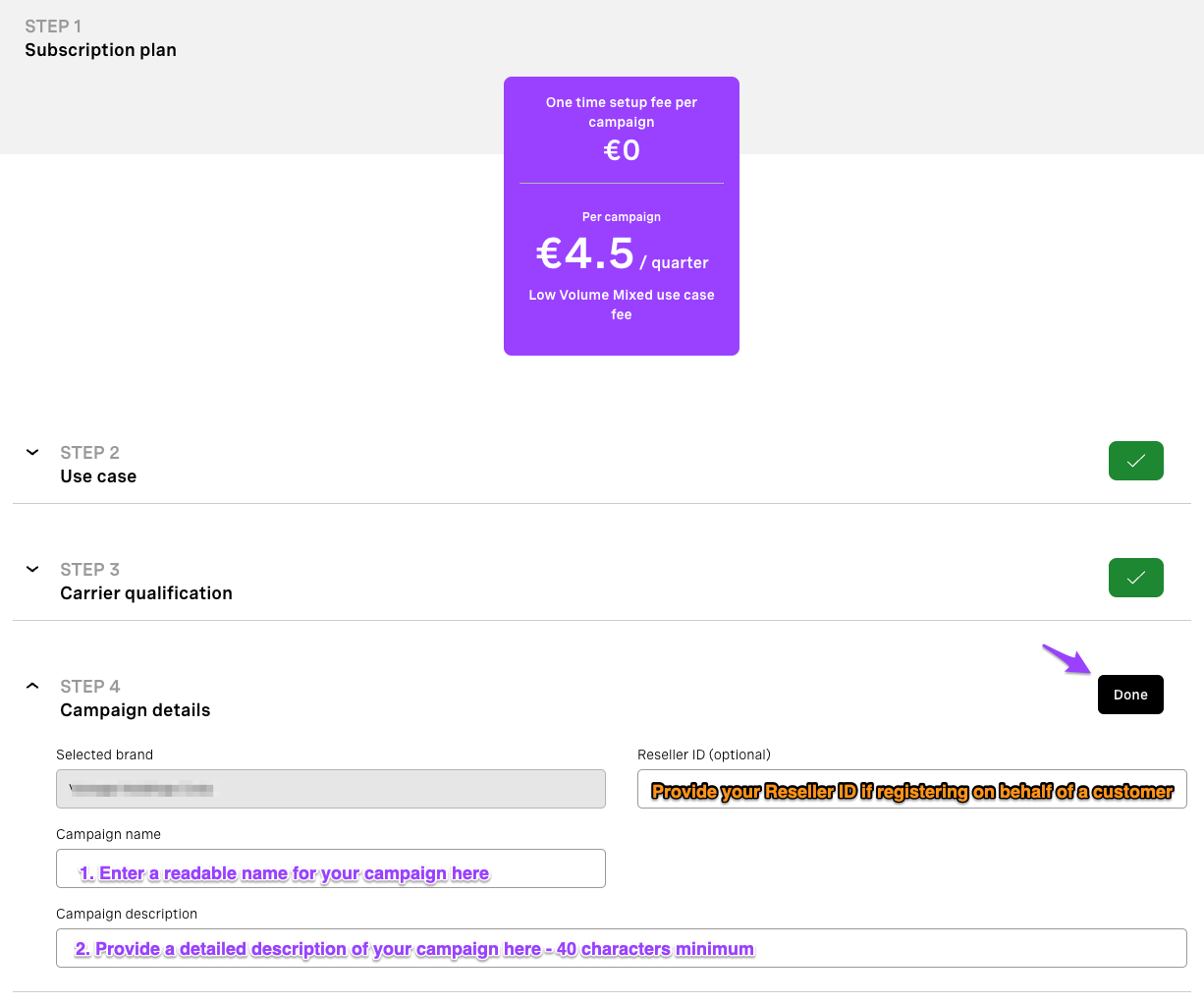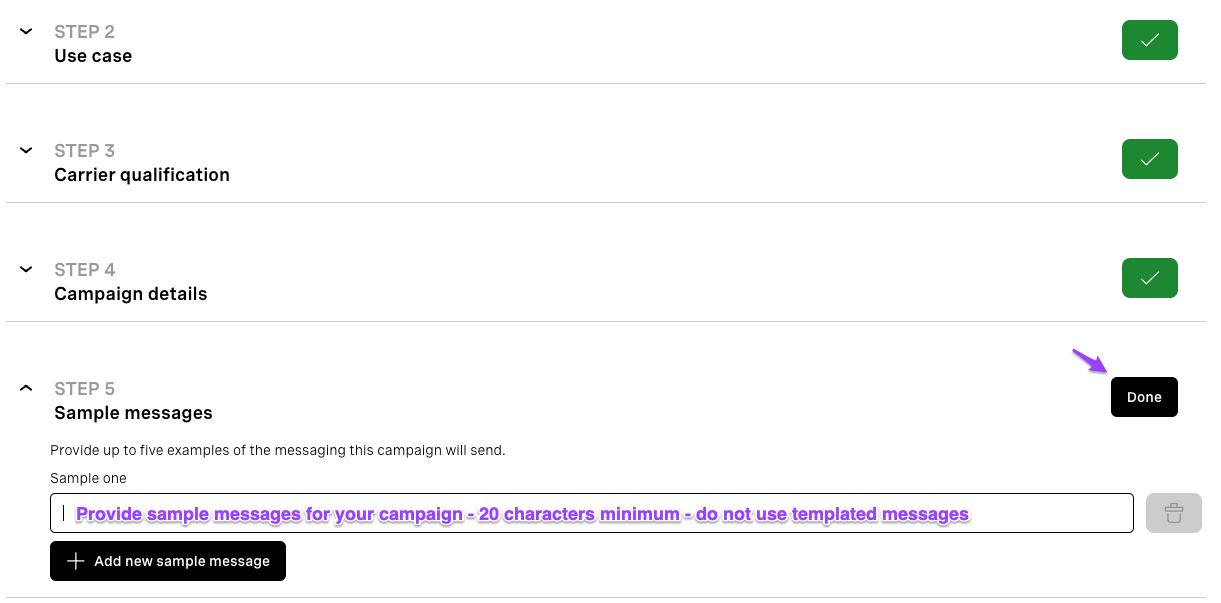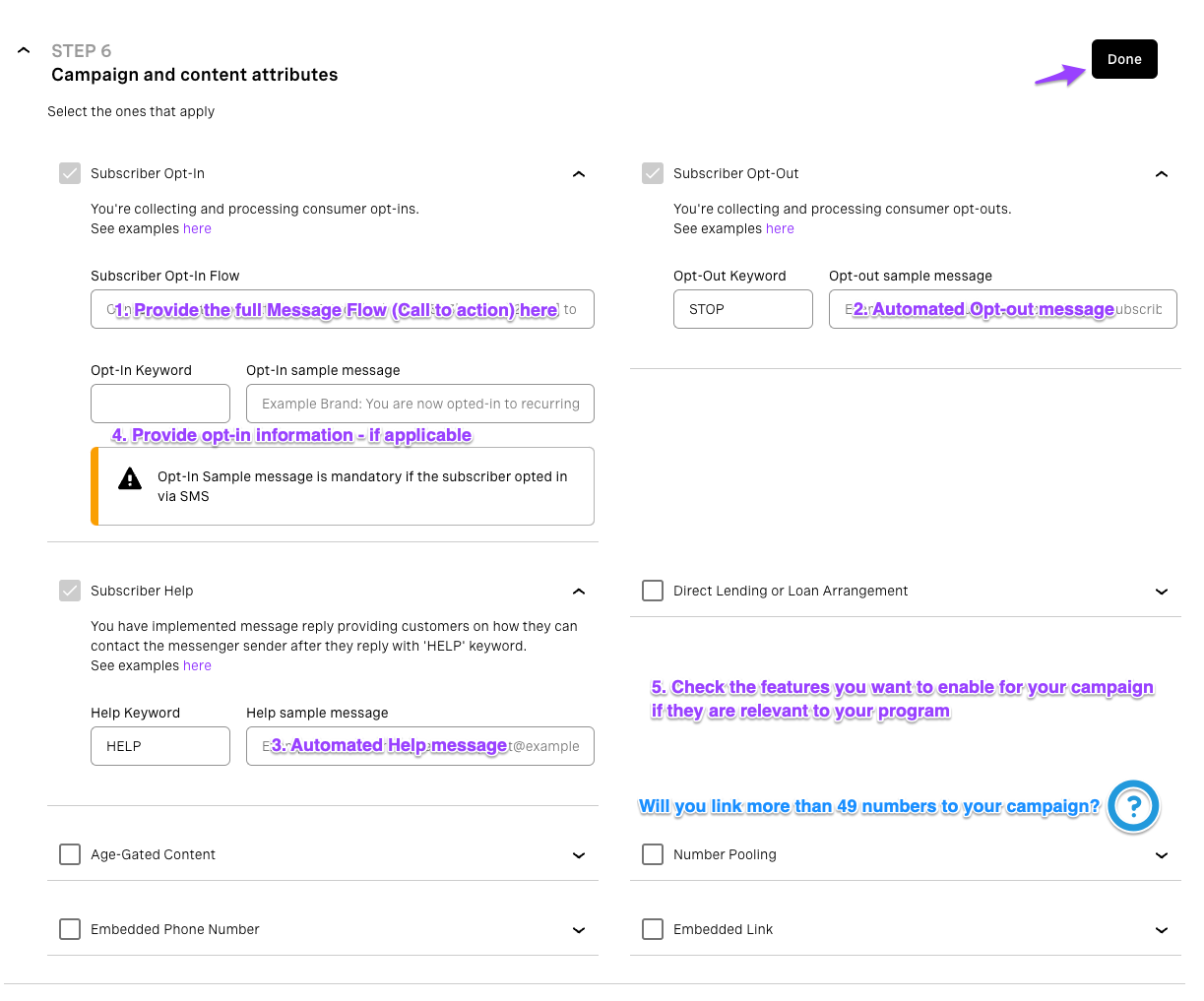 For the step 6, make sure the information provided comply with 10DLC requirements.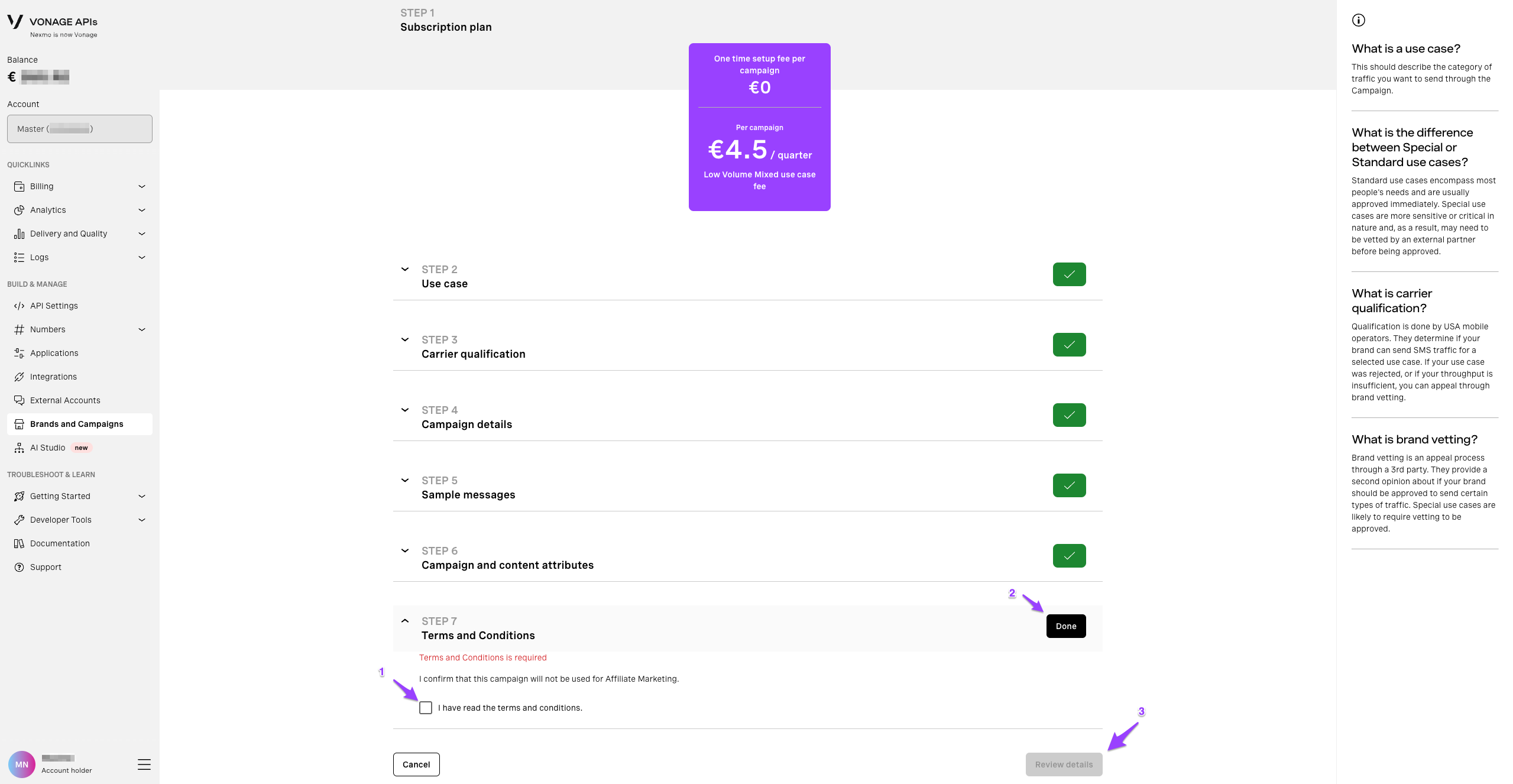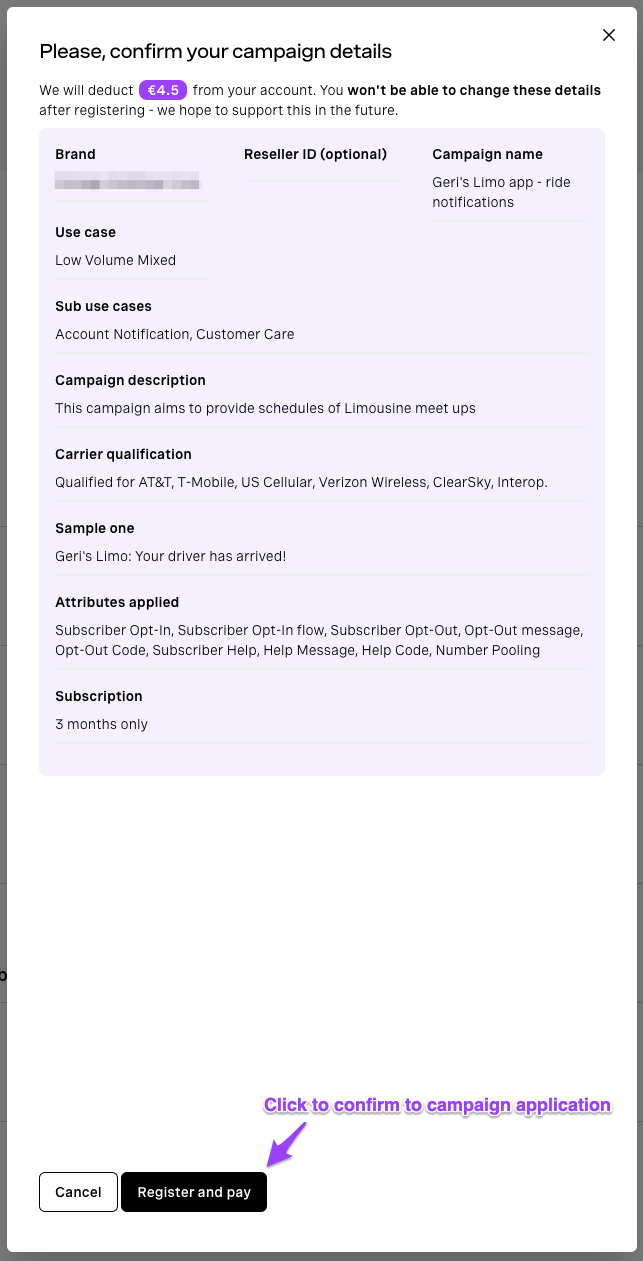 Step 4 - Confirm the application
Back to 10DLC campaign registration guide